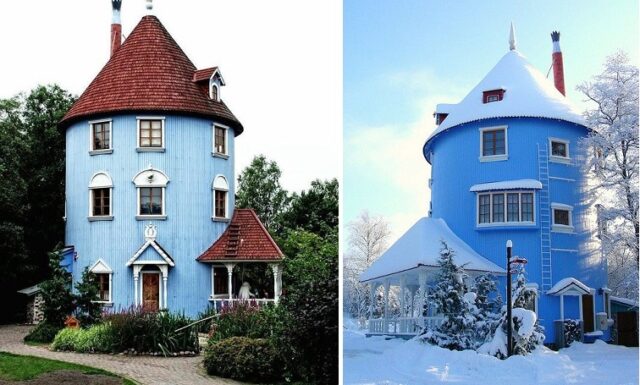 Moominhouse is a fictional house, where the Moomins live, in the tales by Finnish author Tove Jansson. Its tall, round shape is said to be patterned after the porcelain cocklestoves behind which the Moomins' ancestors used to live.
Moomin World is a theme park based on the Moomin books by Tove Jansson. It was designed by Dennis Livson and located on the island of Kailo next to the old town of Naantali, in Southwest Finland.
The blueberry-coloured Moomin House is the main attraction of the park, where guests are allowed to go to all five storeys. Hemulen's house is located next to the Moomin House. It is also possible to go to, for example, Moominmamma's kitchen, the fire station, Snufkin's camp, Moominpappa's boat. Visitors can also meet Moomin characters around the park or the Witch in her cottage.
The new Moominhouse is ready to welcome new guests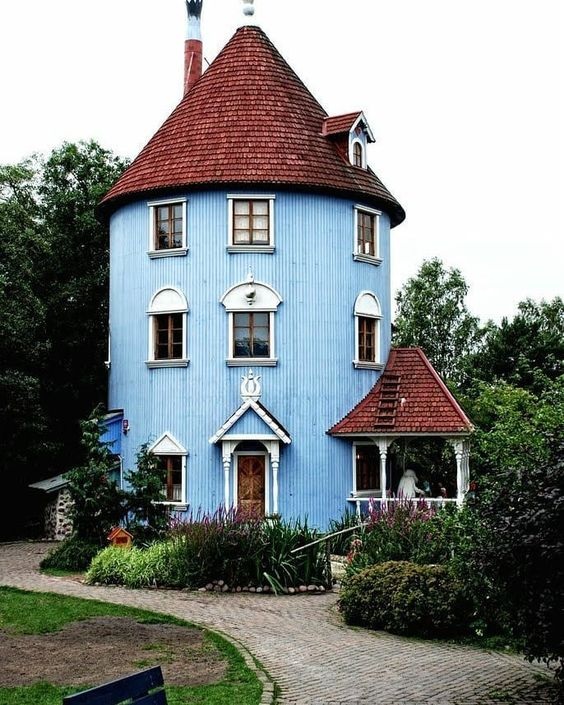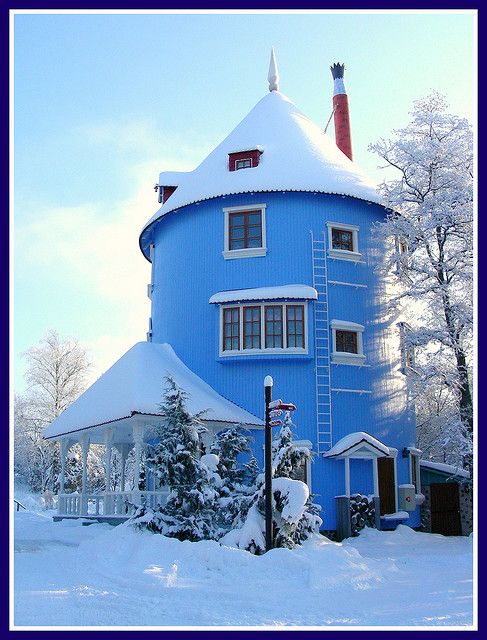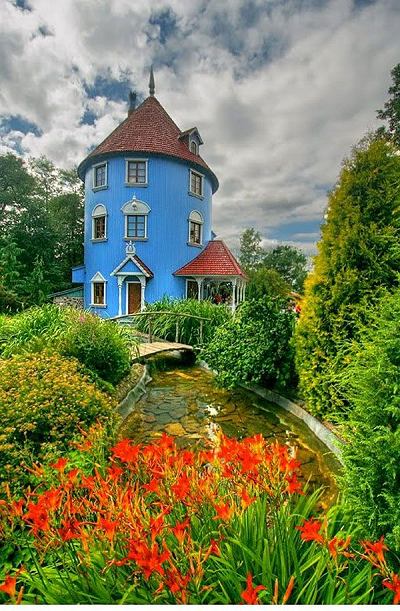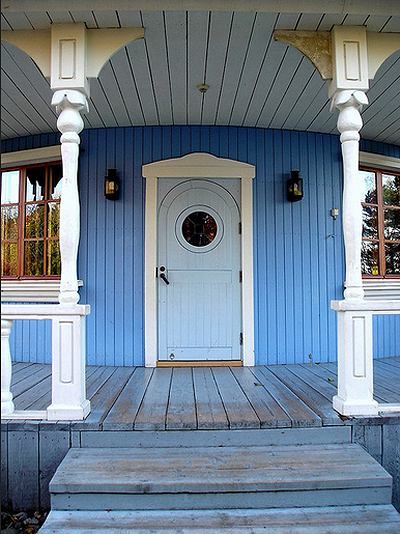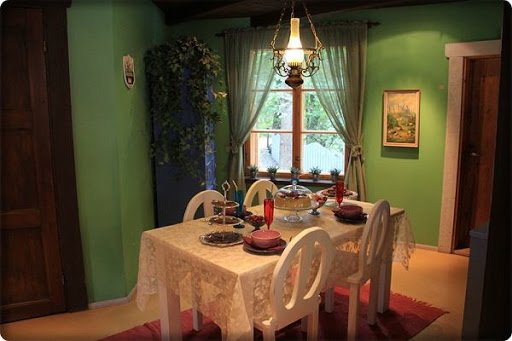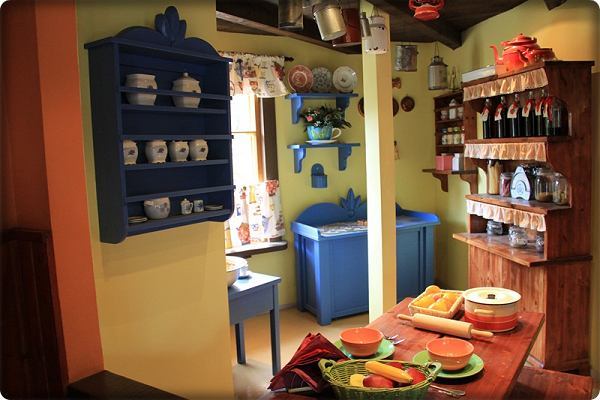 'The Moomins' Is Coming Back To TV, And The Cast Is Seriously Impressive
Kate Winslet, Rosamund Pike and Taron Egerton will lend their voices to the iconic animated characters in 'Moominvalley'.