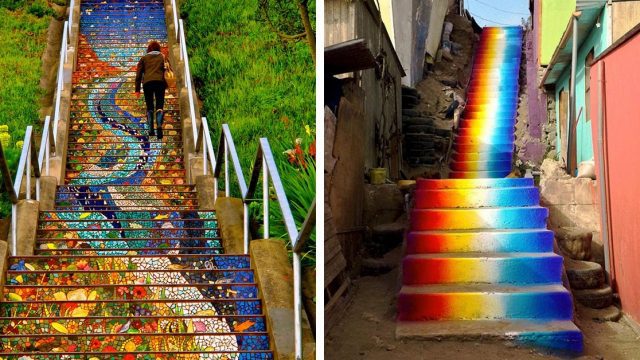 Street art can surprise you in the most unexpected places, as that is the exact beauty of this type of art that it is unconventional and full of interesting twists.
The most well-known street art pieces are murals, and there are lots of iconic artists that took over big cities with the power of their wall art. One unusual space for showcasing art is staircases, which in most times are ignored by passers-by, but just wait until you see some that have been touched by the hands of artists.
Among the most well-known staircases with street art on them, is the 16th Avenue Tiled Steps from San Francisco which is the result of a community effort. Ceramists and mosaic artists, Aileen Barr and Colette Crutcher have completed the project with the help of 300 volunteers.
There are also similarly impressive staircases covered in street art in Beirut, Lebanon, Seoul, South Korea, and the very imposing Dali staircase in front of the Philadephia Museum of Art. To see the rest of the 19 stunning staircases from around the world, which are a mastery of street art, take a look at the full list.
#1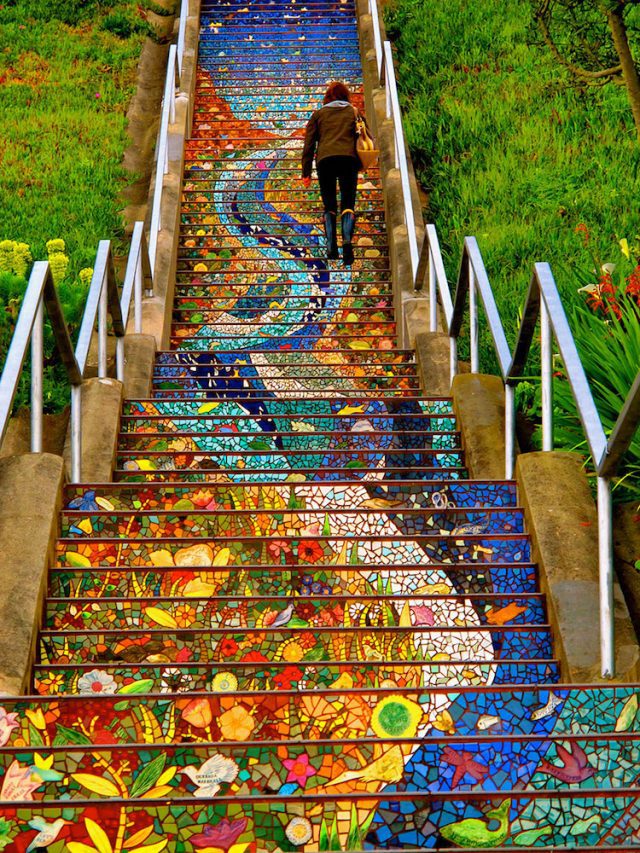 The 16th Avenue Steps by Aileen Barr and Colette Crutcher
San Francisco, California
#2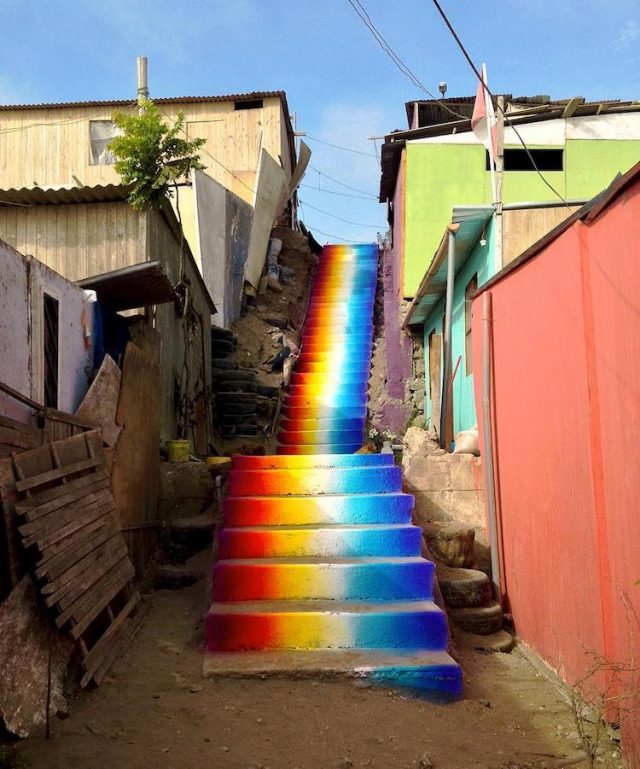 Snake of Light by Xomatok
Lima, Peru
#3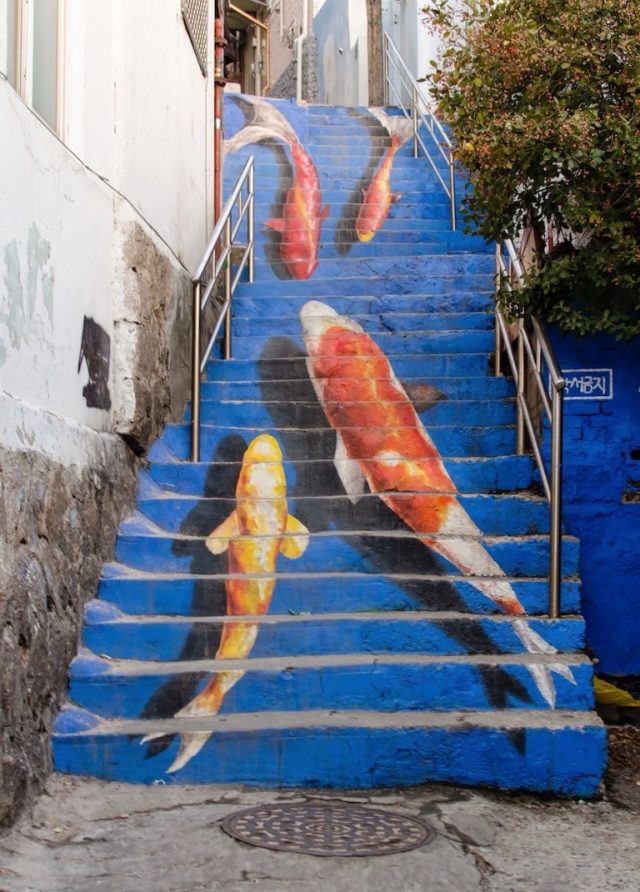 Staircase in Seoul, South Korea
Photo credit: Kevin Lowry
#4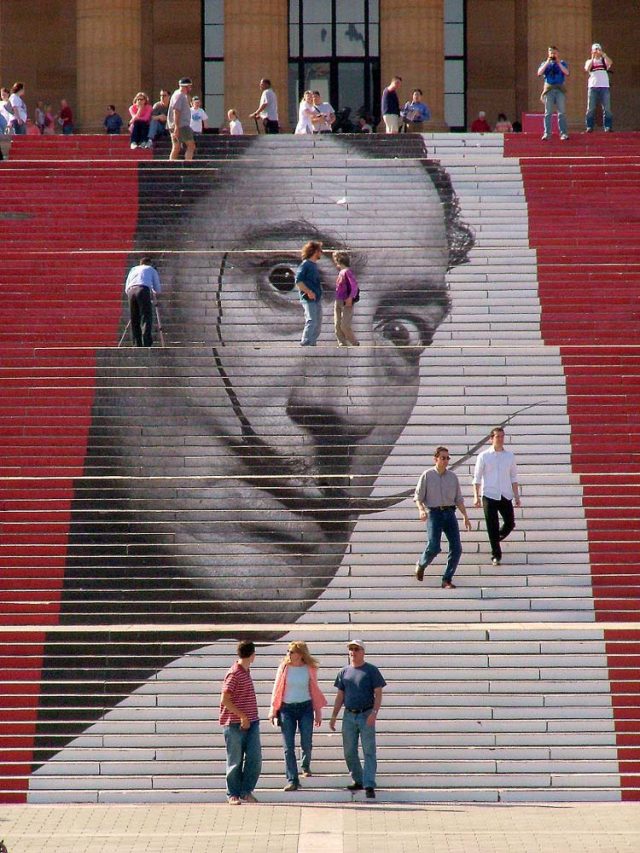 Philadelphia Museum of Art
Philadelphia, Pennsylvania
#5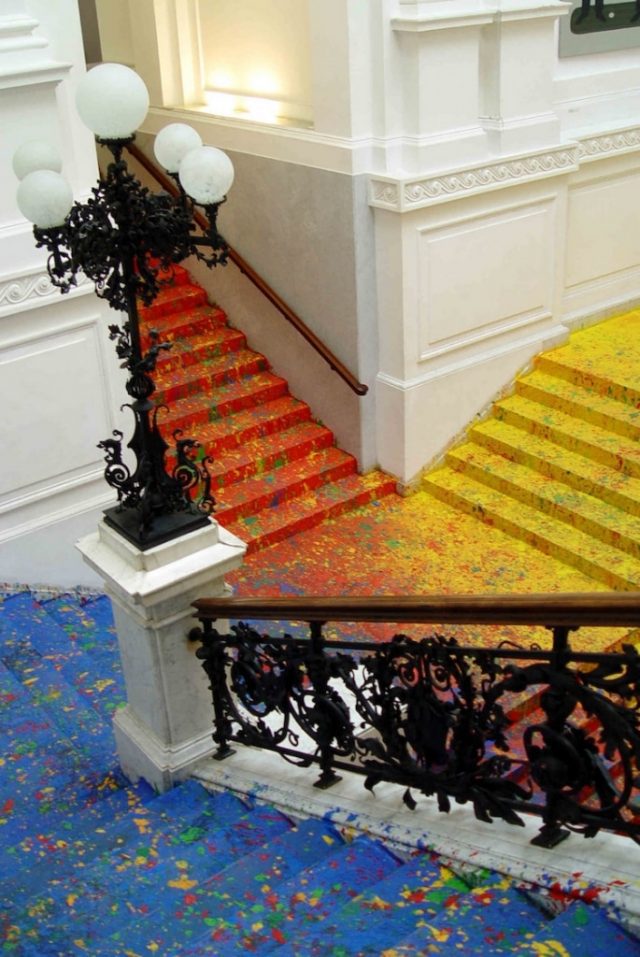 Paint-splattered steps at Zacheta Gallery by Leon Tarasewicz
Warszawa, Poland