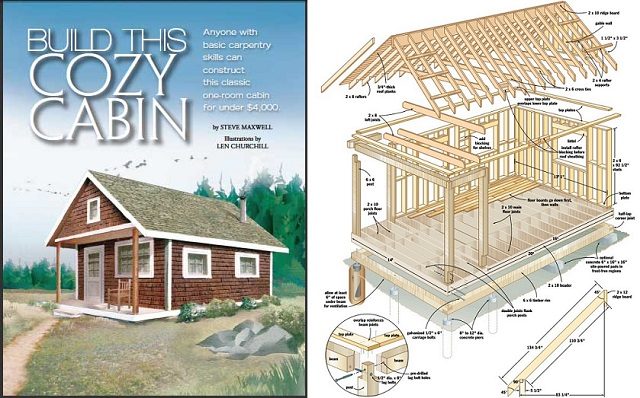 How does $4000 $6,000 sound like as budget for raising a home? Even if you imagine a small crammed place, the cabin you see here fits into that price range, from start to amazing finish. The basic A-frame old cabin is 14 feet by 20 feet and may seem like ordinary from the outside, the inside can be spacious and brightly attractive. Surely, the interior design is a task left to each owner in part, but the construction phase is something you can take advice from someone who has did the exact same thing. You will have to take it slowly, following the steps from a normal building, starting with the foundation, placing the rough floor and then raising the walls and so forth and so on. Find the full list of materials on this next website, detailed with every cost involved, as well as the entire construction story.
Anyone with basic carpentry skills can construct this classic one-room cabin for $4000   $6000. Ok, with all utilities included and depending on your preference the price will be higher. Steve show us the prices that includes the frame, rough floors and shingled roof, but not windows, doors and exterior siding.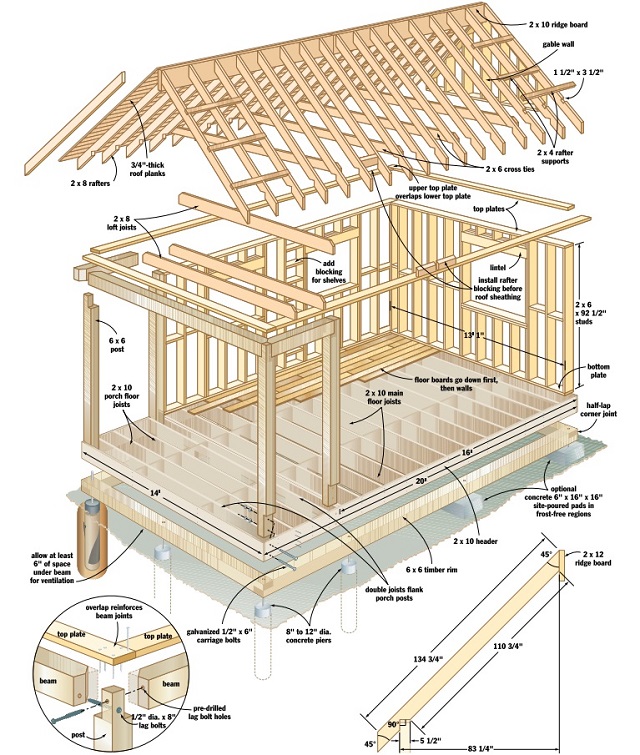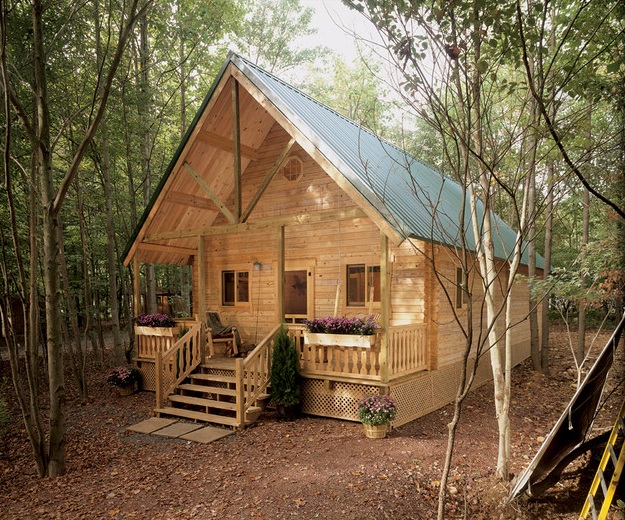 PHOTO CREDIT: Mountain King Log Cabin
BUILD THIS CABIN FOR $4000! Not in 2015!
"There's been a lot of buzz surrounding a $4000 cabin plan on the internet lately. Imagine my surprise when I discovered that the author of this ambitious plan was none other than myself! This update corrects some information for a more accurate build." says Steve Maxwell.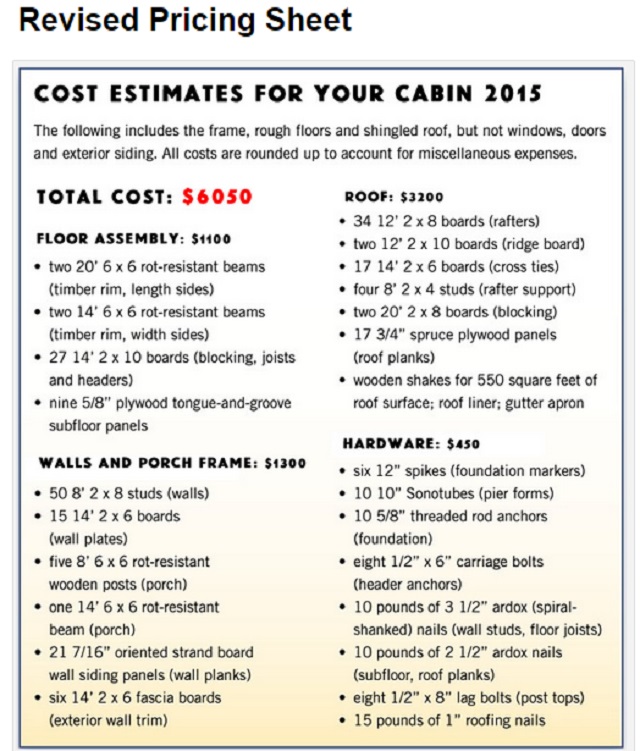 Cabin Building Guide
To download a pdf copy of Steve's Guide, simply click on the image below. It's free!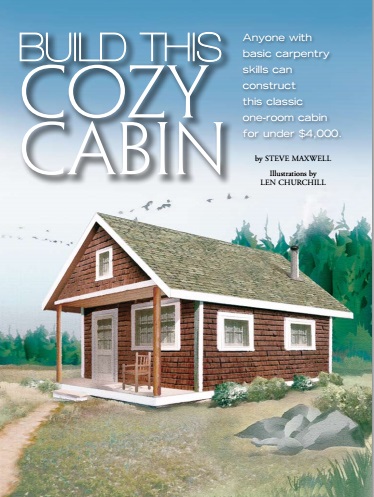 This article first appeared at Mother Earth News
Also check these out: