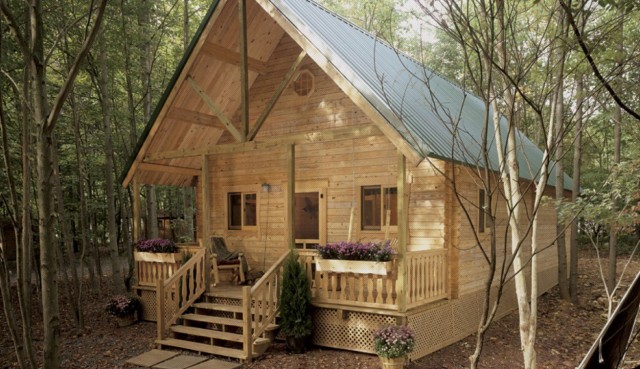 What a gorgeous log cabin! The Mountain King cabin you see in the picture is a 20′ by 36′ log home which can be brought to your doorstep as a kit. The total space that will result is an impressive 1080 square feet, at a height of one and a half stories and comprising of 2 bedrooms and one full bathroom. Just picture yourself in this lovely cabin, it's definitely worth every penny! These log cabin kits are ideal for family gatherings, campground/resort applications or a hunting/vacation cabin.
Living Area
Kitchen Area
Bathroom and Bunk Room
Loft Space – 12/12 Roof Allows Ample Head Clearance
Covered Porch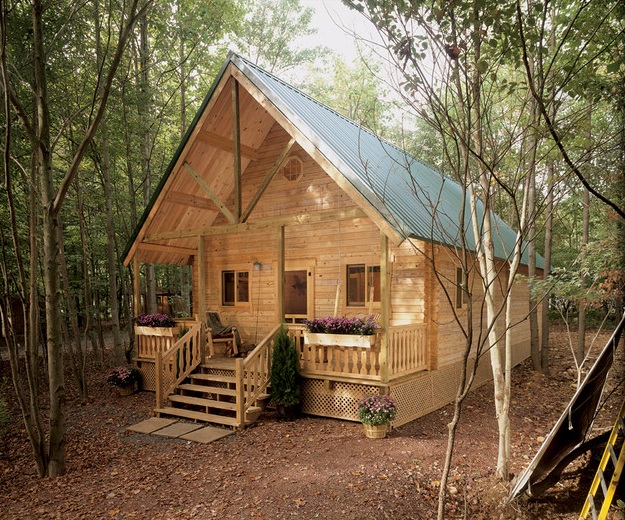 Conestoga Log Cabins is America's leading provider of log cabin kits.