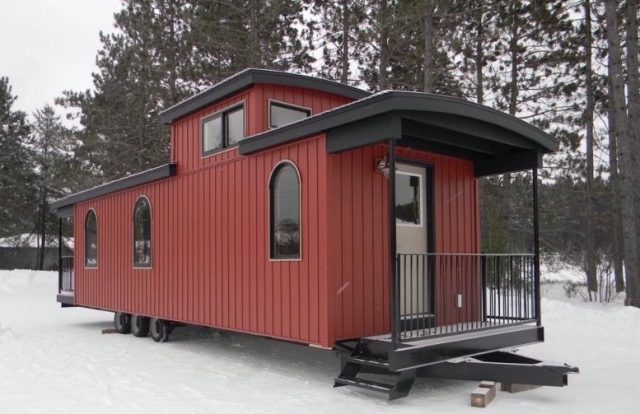 There lots of tiny house projects that came to life after transforming industrial spaces or storage units into livable spaces.
Many times, grain silos have found a new purpose in life and became stunning tiny homes with a warm atmosphere.
This next tiny home is inside of another surprising space, which used to be a caboose in a previous life.
Cabooses are railroad cars specific to the North American region and they were attached to freight trains until the 1980s.
Now cabooses are abandoned in warehouses, but an architecture company called North Park Homes and Cabins started transforming them into beautiful tiny homes.
The company is based in Charlotte, NC, and focuses on transforming homes and refurbishing them. They transformed an old caboose into a fully equipped and functional tiny house with a living area and upstairs loft.
They even refurbished the flooring, the ceilings, and added a fireplace in the living area.
To learn more about this project, look at the pictures below and see for yourself the miracles done by North Park Homes and Cabins.