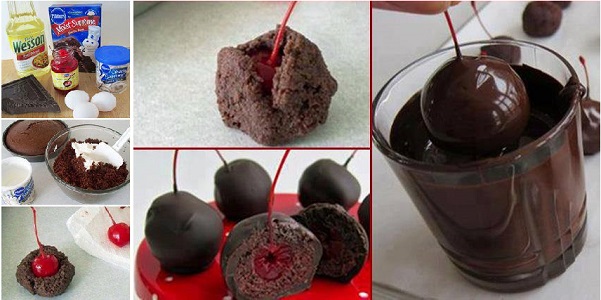 Everybody loves chocolate and this awesome ingredient paired with cherries is an irresistible combination. Just think about the softness of a chocolate cake and the sour taste of the cherries, quite a mouthwatering match. So if you want to prepare a delicious desert and you like fruit based sweets, then follow the steps below and make some chocolate and cherry desert. The ingredients you'll need:
• 30 pieces of fresh cherries;
• 8 oz of dark chocolate;
• a few bars of chocolate;
• beer (optional);
Wash the cherries and take out the seed from them. Put the cherries on a loaf pan bottom and pour the beer over them. Place this mixture in the fridge for 12 hours. Take out the cherries and place them on a plate that has paper towels on it. Chop 2/3 of the chocolate and place it in a bowl. Then use the Bain-marie technique to melt the chocolate. Stir continuously, then take it off the heat and gradually add the remaining 1/3 of the dark chocolate. Stir thoroughly and add the cherries. Cover the cherries with chocolate and use a spoon to take them out of the bowl. Place the cherries on a plate and let them cool. You can serve with the chocolate bars or with ice cream. Either way, the taste will be amazing!