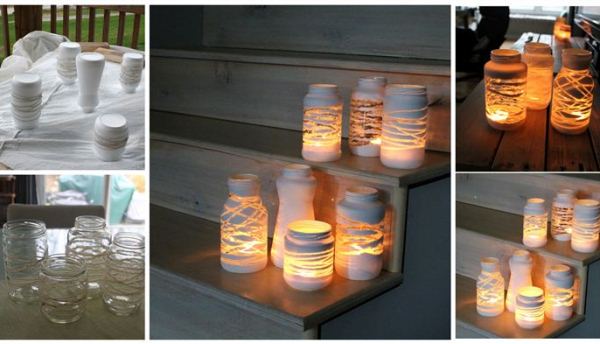 Create that beautiful effect of wrapped yarn on jam jars with just a couple of easy steps. You'll need several clean jars, yarn or some string, a can of white spray paint, and some creativity. The first necessary step is to soak the jars in water. Make sure there are no traces of glue residue and the surface is crystal clear so the paint can adhere easily.
The paint doesn't work very well when it's cold outside, so it will take longer to dry if this is the case. Wrap the yarn or string around the jar and tie a knot. Proceed to wrapping around the rest of the jar in every way you like. Make a unique pattern. When you finish running your creativity wild, tie the end to the leftover string where you started. Use a scissor to cut off the ends.

The next step involves painting the yarn covered jars. Spray paint a couple of times, to give them a nice thick coat. Remember to let them dry 5 to 10 minutes between the painting rounds. When all the paint has successfully dried on the jar, cut the string in any place and start unwrapping.
You can create all sorts of textures. Use different thickness of yarn to give that fantasy effect of clouds. Decorate with some twine around the base or place a candle inside for that romantic atmosphere. If you can't find a place for them in your house, they work as perfect gifts as well. In a cheap and easy manner, you have your own homemade yarn jars.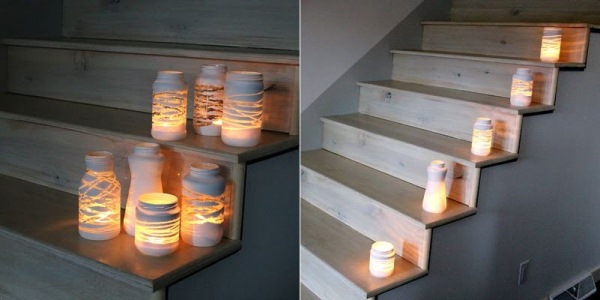 Source: Theforgestyle