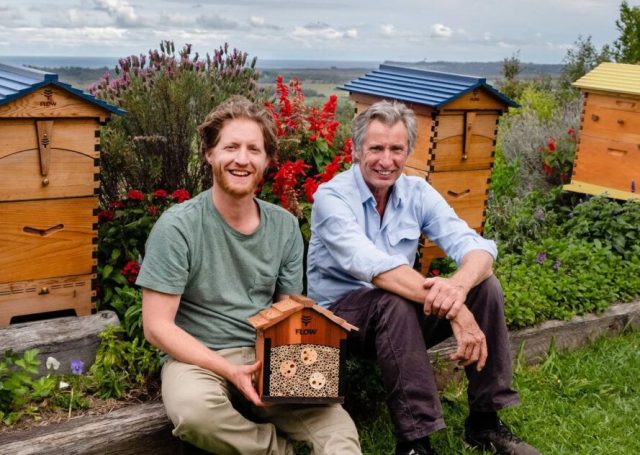 This new design of a bee pollinator is a minimally invasive one and will have great benefits. The Flow Pollinator House is the invention of a handy father and son duo, who've also created Flow Hive in 2015.
The Hive is a different approach when it comes to honey harvesting, one that reduces the stress for the bees, and it's based on a honey release mechanism.
The honey is released this way indirectly in a jar that respects the bee's territory and does not interfere with its habitat. Now the duo developed the Flow Pollinator House using upcycled bamboo which was left behind after building the hives, and this tiny structure keeps the bees safe and protected.
The Flow Pollinator House works ideally if placed near gardens and comes as a DIY kit so anyone can install it at home in no time.
The shape of the house is customizable, and the company vouched to donate 100% of the profit resulting from the sales to US pollinator and bee advocacy groups.
Such a great design with a sustainable cause that is here to enhance and protect the lives of bees.