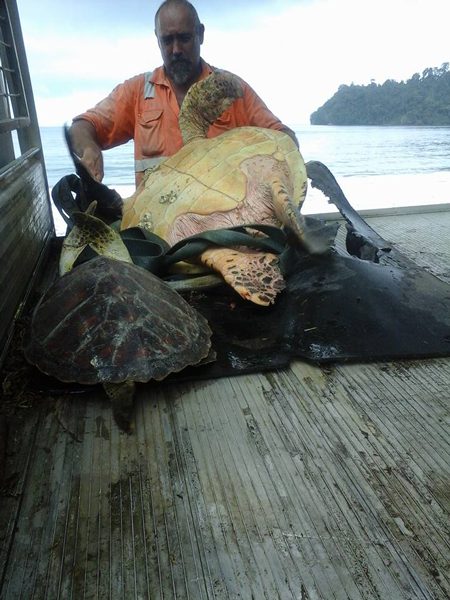 Saving the turtles is this next man's favorite activity, and thank God that there are still people like him out there.
Aaron Culling lives in Papua New Guinea, and he first spotted turtles at a local market while he was shopping there.
The sea turtles were up for sale for $50, and Cunning didn't even hesitate to buy them. The next thing he did was to drive straight to the shore and release them back into their natural habitat.
Since then, Culling has teamed with his friend Mark and managed to save and release 10 sea turtles that they bought from local markets. He also posted about his rescuing mission on Facebook, and his post was reposted more than 55,000 times. This is such an amazing story and one which most definitely restores faith in humanity.
Sea turtles should not be sold at markets, as they belong in the sea together with the rest of their peers.
Kudos to Aaron and Mark for their brave initiative and hopefully after reading about this story, more people will follow their way.