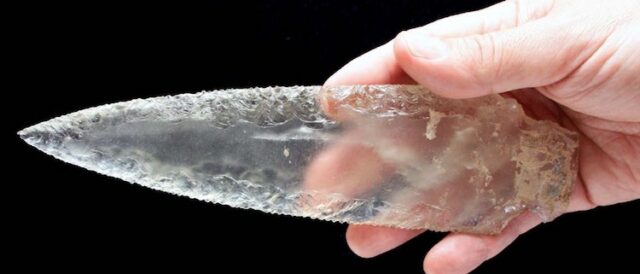 Archaeologic discoveries as always shrouded in mystery until scientists learn more about their origins. There have been lots of discoveries left behind by prehistoric civilizations, most of them consisting of stone objects, but a recent discovery in Spain offered a plot twist.
Researchers have discovered a beautiful weapon made from rock crystal, which dates to 3000 BCE. Carved with great skill and attention to detail, and left forgotten in the tomb of Montelirio tholos in the southwest of the country.
The immense site was excavated from 2007 to 2010, and in 2015 a study was published about the crystals found there by the University of Granada and the University of Seville. Besides the dagger, the research team also found 25 arrowheads and other tools necessary for weapon making.
The published study states that rock crystal was a common item to be found in prehistoric Iberian sites but a lot of details surrounding it is still unknown.
Montelirio tholos is also the place where the remains of 25 humans were found, all died of poisoning as archaeologists suspect and the crystals are thought to be a ritual offering.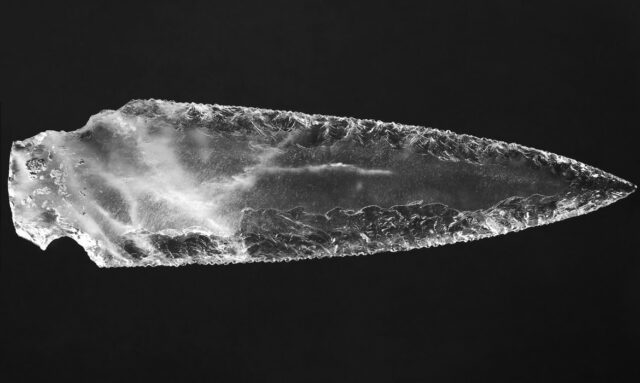 A pretty spectacular artefact. This spearhead from Valencina de la Concepcion in Spain is fashioned out of rock crystal and dates from the 3rd millennium BC.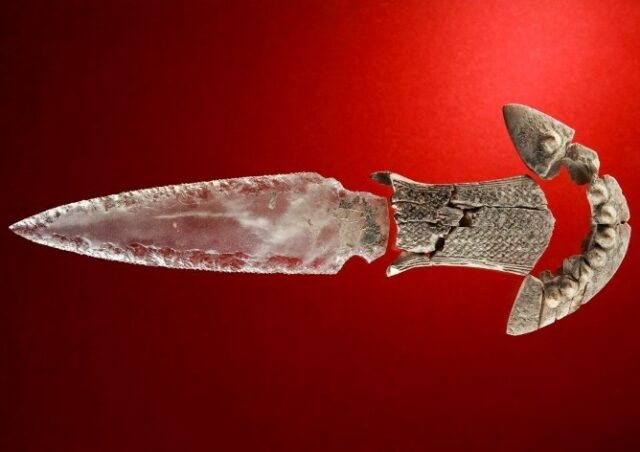 (via Irish Archaeology)