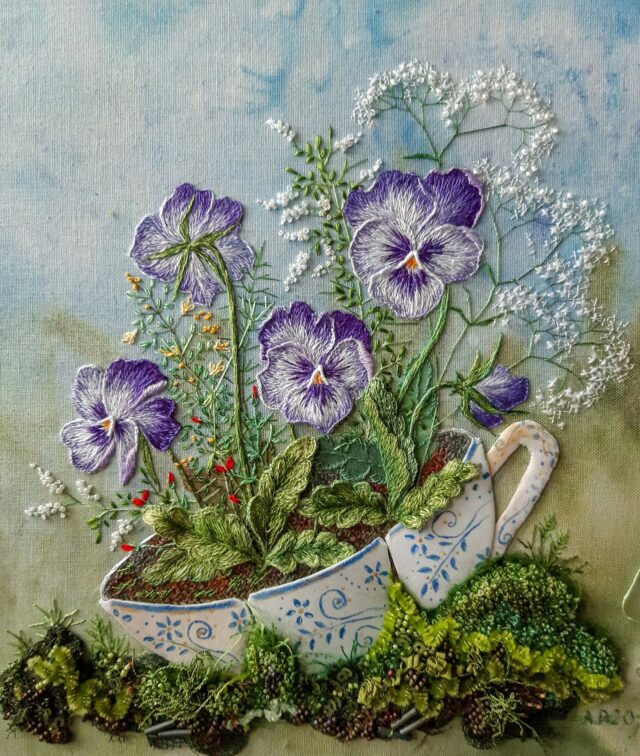 Rosa Andreeva is a Moscow based artist who creates stunning silk embroideries representing colorful gardens full of flowers and plants. Her stitchwork is characterized by abundance and lush scenes, from cracked teapots that hide lots of intricate details to works that illustrate ponds and butterflies.
The visual uniqueness achieved by Andreeva is thanks to the technique she uses, alternating tight stitches with loose ends, forming 3D embroideries this way. Her fairytale-like creations of flora and fauna have a delicate feel because of the silk used in the stitching and by adding other types of thread and beads, each piece is one of a kind.
Some of Andreeva's works can also be purchased via her Instagram account, but you can also follow her if you're simply looking for inspiration on your daily feed.
Don't forget to share this account with your friends who love embroidery, and maybe you can order an embroidery kit to get crafty in your spare time.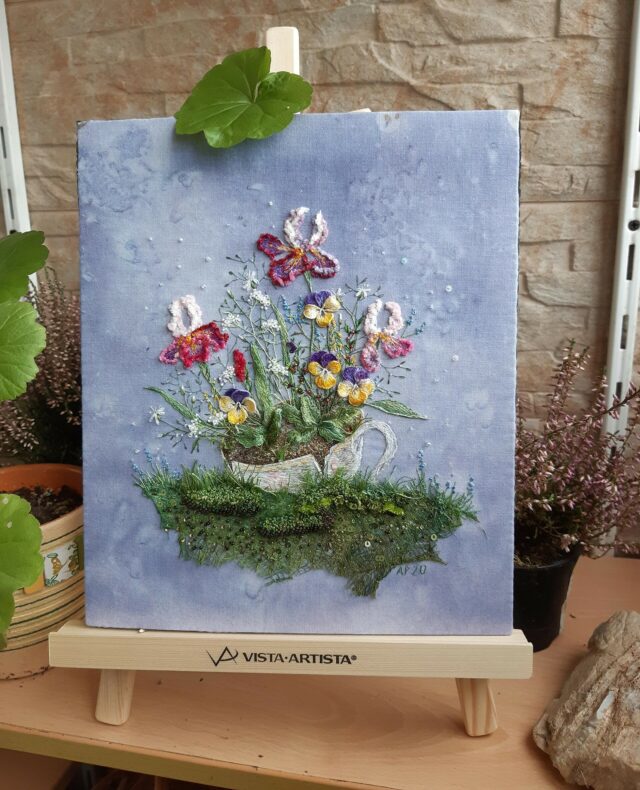 Rosa Andreeva on Instagram