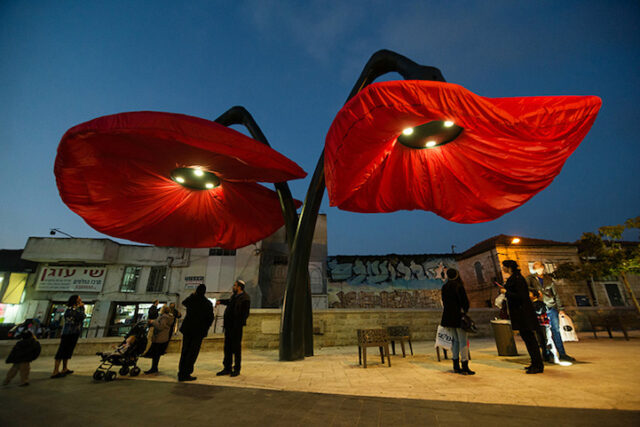 HQ Architects created a smart installation that interacts with passers-by while beautifying the surroundings it was placed in.
The work is called the Warde and can be found in Jerusalem's Vallero Square. The architecture firm is looking to revive the area through design and they've created several flower sculptures which blossom in front of the neighborhood's citizens.
The sculptures are motion-activated and the flowers reveal themselves whenever someone passes near them. The interactive installation had great success since it was built by HQ, as they also offer proper protection from the sun, but are also used to illuminate the square at night.
Once the pedestrians or cars leave the area, and it becomes quiet in the nighttime, the flowers also close themselves and rest. Just by looking at the set of pictures, one can see the impact this installation has on Vallero Square and how remote or degraded areas can be turned over just by using the power of architecture.