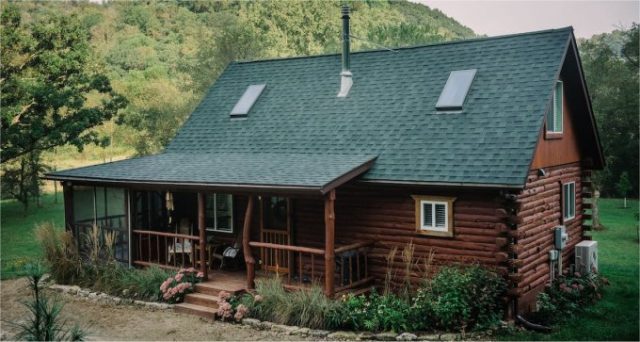 Walnut Creek Log Cabin is a classy and modern cabin, located in the middle of the Driftless Area in Wisconsin. The cabin is surrounded by hills, forests and it is perfect for anyone who wants to enjoy some quiet time and the sounds of the wildlife.
Walnut Creek spreads on 10 acres of land and it offers the option of lots of outdoor activities, such as walking in the woods, stargazing, bird watching, and even sitting in a cozy hot tub. But the star of every gathering will be the outdoor fire pit that can be enjoyed from the screened-in porch on a chilly summer night. In case you're planning to stay at Walnut Creek in the winter, there is also an indoor fireplace to warm your soul and contribute to the creation of unforgettable moments.
This cabin is perfect for both indoor and outdoor holidays, as it offers a wide range of possibilities and can also be great for anyone looking for a quiet place to work remotely. The Mississippi River is also nearby, and it invites visitors to admire it and take a long walk on its banks.
More pictures on the next page…