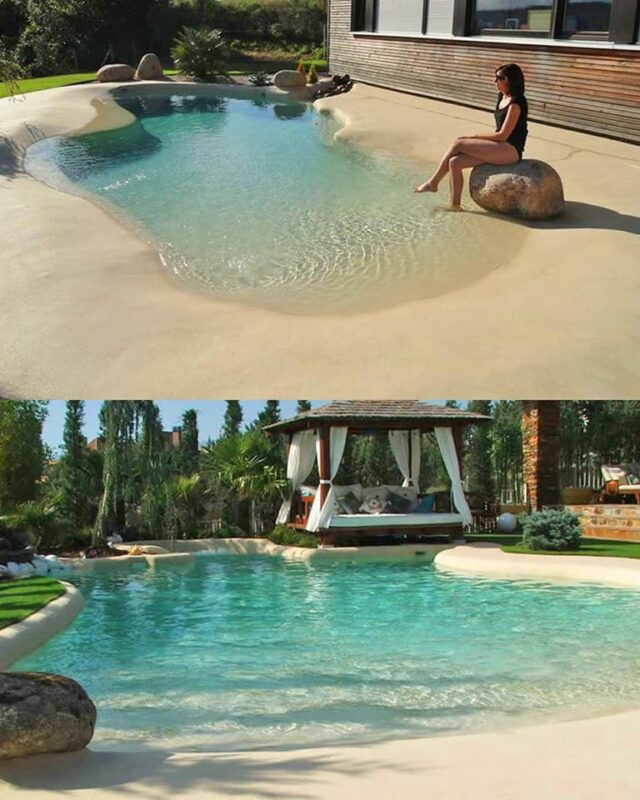 This amazing pool will help you feel the sand on your feet even if you don't live close to the beach. It is a pool made from sand that will offer the ultimate beach experience and make your Summer truly unforgettable.
The Piscinas de Arena pools are made of shotcrete concrete and have high resistance and durability. The experience they offer is one of tranquility and calmness, as the sand pools are carefully designed with the help of architects and technicians.
The company specializes in both new designs as well as the reconstruction of old pools, and each one can be personalized according to the client's needs.
The sand pools are a luxury item and have a continuous lining made with sand that fully adheres to the concrete base. Besides their modern aspect, they are also very easy to clean and maintain and have an anti-slip system too.
If you want to learn more about the features of these pools, their shapes, and sizes, visit the Piscinas de Arena website and contact the company for extra details.