Each single-unit cabin is 400 square feet and cost $40,000 to build.

They dubbed their tiny house oasis the "Llano Exit Strategy."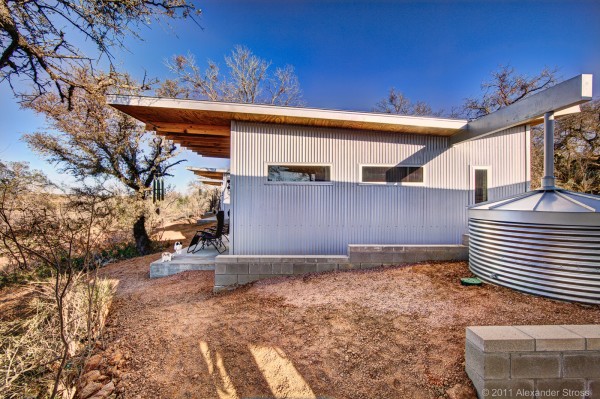 They paid attention to sustainability as well, building passive, low-impact buildings that blend beautifully into their environment.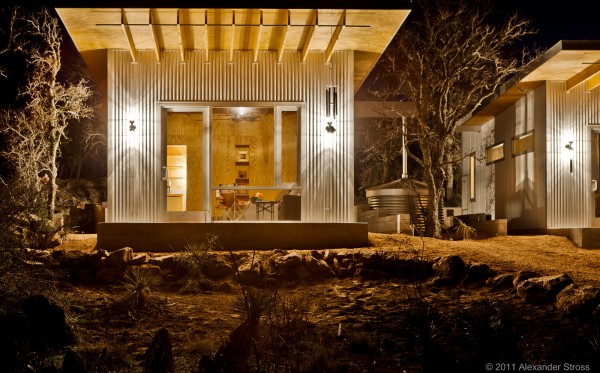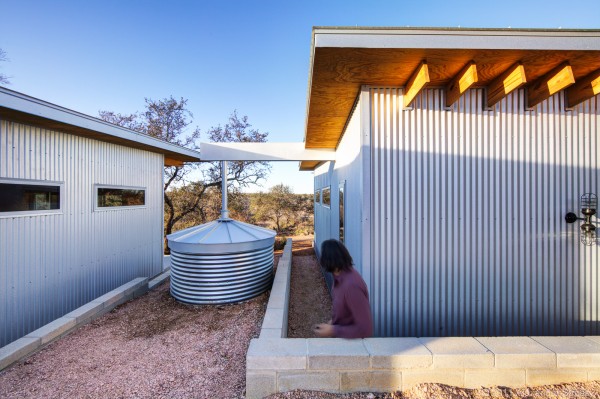 The galvanized metal siding helps rebound harsh rays.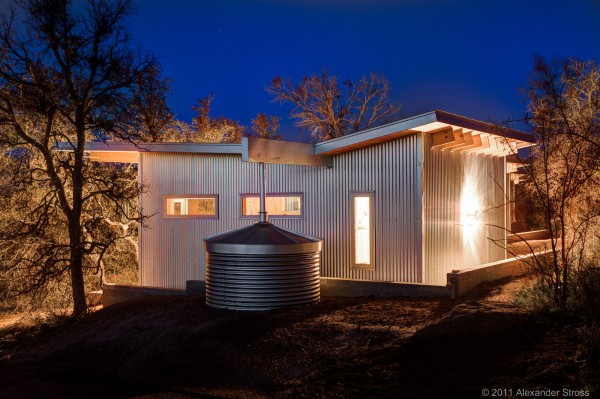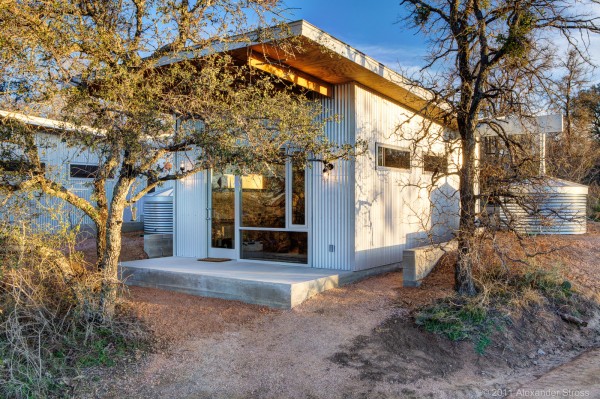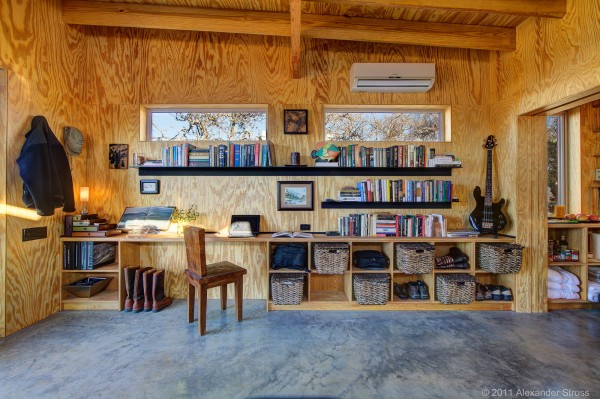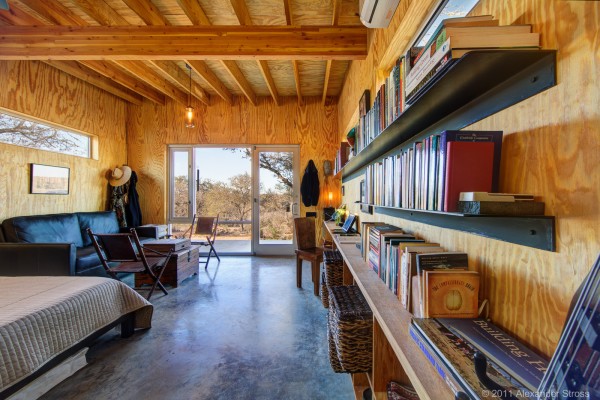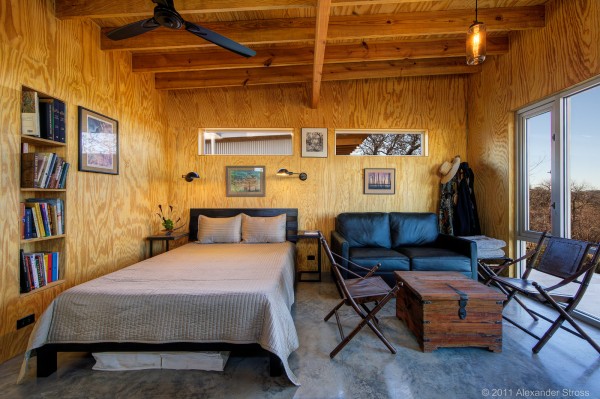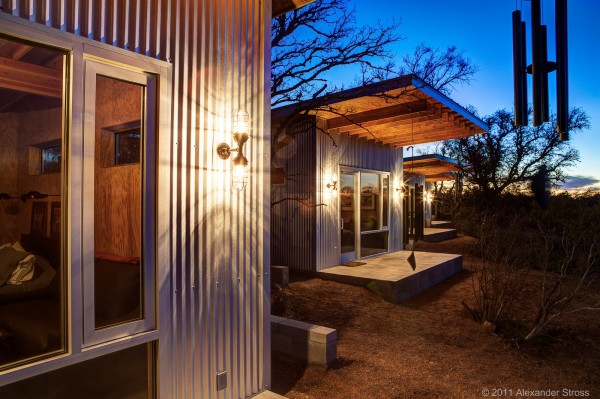 Could you live here with your closest friends?