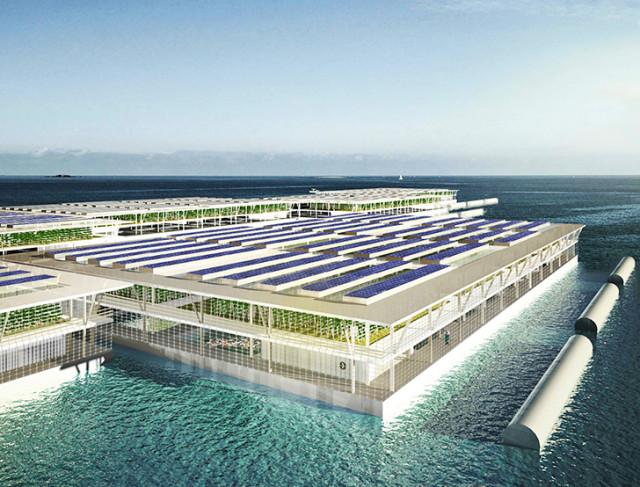 This next design is an innovative and new approach to traditional farming. It is an amazing solar powered floating island which is covered with several farms and was created by Forward Thinking Architecture. The floating islands work in a very energy efficient way, harvesting sunlight and rainwater, this way creating a sustainable environment. These floating farms can produce even 20 tons of vegetables daily. The great advantage of this invention is that such farms can be built all around the world, even in places that are hardly accessible or not suitable for farming. This will encourage locals to grow their own food and reduce the amount of imported goods, saving money and giving birth to lots of new jobs. To learn more about these amazing floating farms, check the link below for additional details.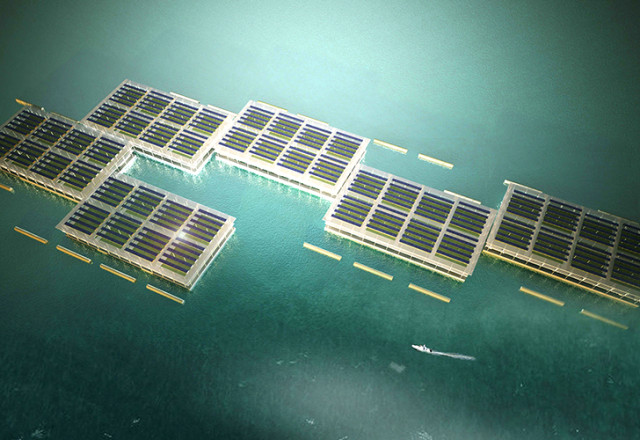 Each module measure 200×350 meters and can connect with other modules via walkways.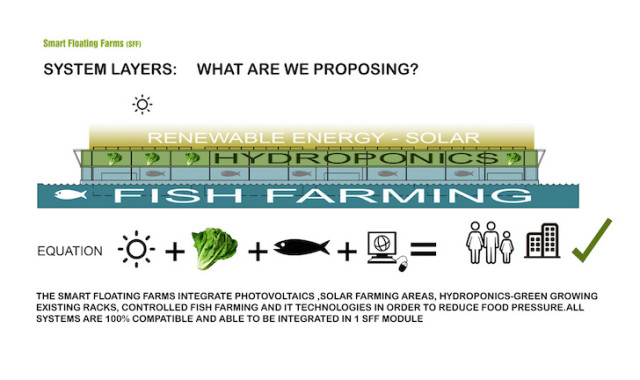 Each module is estimated to produce 8,152 tons of vegetables a year and 1,703 tons of fish a year.