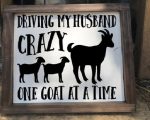 Every piece that I create is made from wood. All creations will be different due to grains, notches, and pattern of the wood. This makes each piece truly unique. The thickness of each board is approximately 3/4 inch thick. This is available in the link below…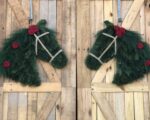 Absolutely wonderful. The details are perfect. Christmas Horse and Cow Wreaths. Decorate your home with a beautiful and unique wreath! Pick your preferred shape! They are designed for outdoor or indoor use. They are perfectly sized to hang on a door. They are made from artificial ...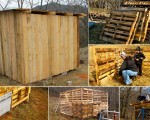 Do you keep animals in your backyard and you need a simple, but resistant shelter for them? Here's a very easy to make idea that will guide you step by step in the making of a goat (or any other animal) barn. You will be using pallets, which are some of the most accessible materials, ...