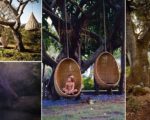 Do you have a large tree in your backyard? Then you could make great use of it by installing a hanging chair, one that hangs from the tree of course. Hanging chairs are great for lazy spring or summer evenings and they can be the perfect spot for relaxation. There are so many great ...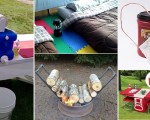 These tips and tricks will guarantee you'll be a totally happy camper this summer.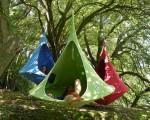 What we have here is the coolest hanging haven for grown-ups and also a fantastic place for growing-up kids. Swing chair, hammock, hanging garden seat – whatever you want it to be. The advantage is that you can place it wherever you like: inside or outside. You had a hard day ...