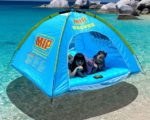 How about a floating tent? (Honestly, I've never seen before). Perfect for Camping, Hiking,Traveling as well as swimming pool party! It's spacious and can accommodate large space for 4 people. Learn more about this tent in the link below…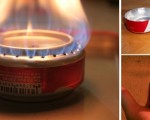 This next idea is so great and very easy to implement in case of emergency or when camping. The tutorial is going to teach you how to make a small stove out of a soda can in just a few minutes. Aluminum is the lightest of metals and due to its flexibility and strength it's most ...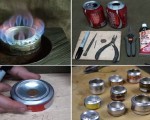 We'll show you now a step-by-step video tutorial of how to make a penny can stove. It's very inexpensive and very efficient, perfect for camping, hiking and survival. Going on trips into the wild seems like a lot of logistical stress. You have to pack a lot of things in ...