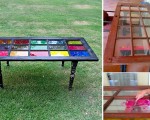 Doors are perfect as tables! This isn't just a crazy saying, but a practical DIY project that each person with a desire to improve their garden can do. You can even get all the materials from the road side people usually throw out stuff they think are worthless. Repurposing ...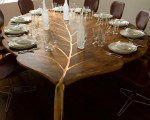 How does it look this amazing leaf table ? Designed by John Makepeace, this beautiful leaf table is one of a series of large 'leaf' tables made from mulberry and polished bronze. John Makepeace's career has been an adventure in wood. He first saw fine furniture being ...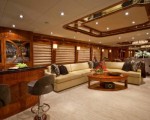 Main Salon – The interior of this 100′ Motor Yacht was designed for formal and casual affairs using elegant decor, classic earth tones, and accents of "animal prints" throughout the yacht.