4. Food Preservation
It's rare to find people who preserve their own foods, but in our grandparent's generation, it was common. Canning food, smoking meats and even making one's own sausage were all common home tasks, which ensured that people had enough food to get through the winter. Today, it's rare to find people who know these methods of food preservation, let alone having the equipment needed.
If we go back very far in American live, pretty much every middle class home had a smokehouse for preserving meats. I've seen some homes where the smokehouse was actually in the kitchen chimney. Instead of building a normal chimney, they had a very wide one, with enough room to hang sides of beef in it for smoking.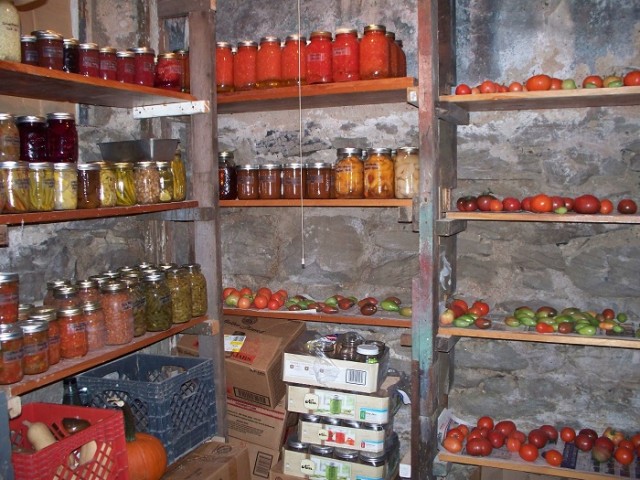 5. Blacksmithing.
This one's a little bit harder than the others. It's one that you may have difficulty learning from a youtube video. You'll want to find a fellow blacksmith to teach you how. It may seem unnecessary, but if the electricity went out, the only people who could repair anything metal are blacksmiths. Might as well know the trade!
6. Herbal Medicine
The roots of medicine were herbal medicine. While doctors have existed for millennia, it hasn't been until recent times that those doctors had such a wide range of pharmaceuticals to work with. Before that, doctors made their own medicines.
Many women also learned to use what nature provided for medicine. It was not uncommon a few generations back for mom to take care of her family's medical needs, using recipes that she had learned from her mother. Today, that sort of medicine is called "old wives' tales" but it works just as well as it always did.