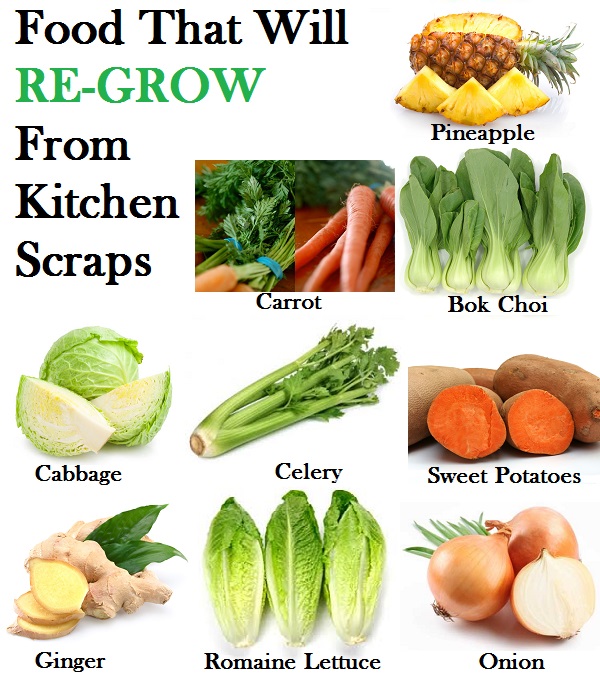 All of us want to be able to have fresh fruit and vegetable at our disposal when working in the kitchen, preparing a delicious meal. The truth is you can have your veggies and eat them too! There are a number of plants which you can throw away after eating, not knowing they can be re-grown in the most easy of methods. Here is the list of those vegetables and how you can make some more in the comfort of your home.
• Fennel, Scallions, Onions and Leeks can be re-grown if using the white root end. Put it into a glass jar and pour a bit of water over it. Keep it in a well lit area (like the kitchen window) and soon enough you will be able to notice the green leaves sprouting. When it's of a decent size, cut it away and use in your dishes. Freshen up the water supply and your vegetable is ready to grow again.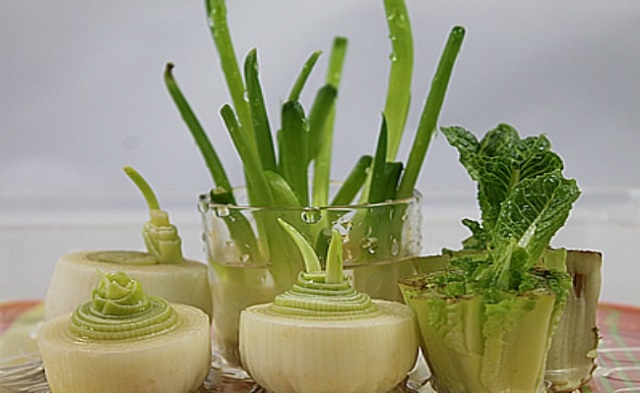 • Cabbage, Celery, Romaine Lettuce and Bok Choi are very similar to the previous category. Meaning the secret of re-growing powers lie in its white root end. Like before, cut and put it into a bowl with a bit of water in, under direct sunlight and after a couple of days new leaves will begin to rise once more. You could do this with soil, but then you should water it excessively in the first week.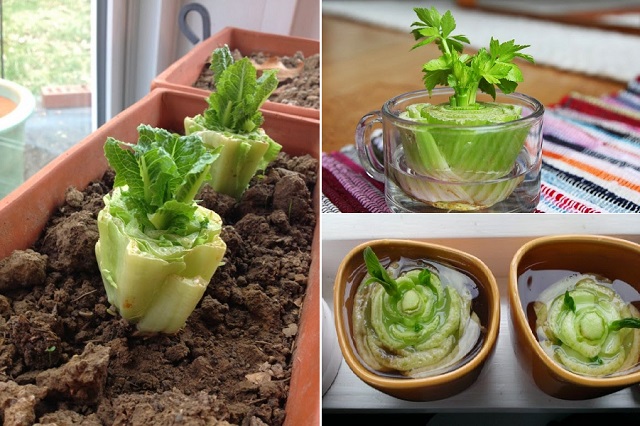 • Lemongrass is not much different than a normal grass. The root end should go into a jar with little water but transferred into a pot when it begins to grow again. Ready to be harvested when the stalks have one foot height.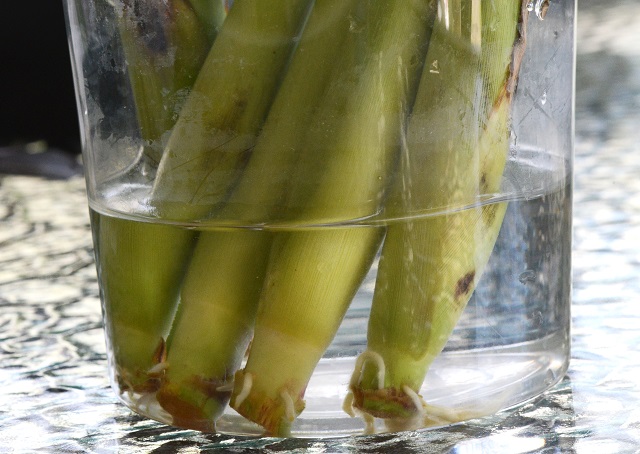 • Potatoes are maybe the easiest of the foods to re-grow at home. If a potato has `eyes` than it can be made to give some more potatoes. Cut the potato into pieces of 2 inch square which each must have an `eye` on it. Place it in a dry area and after a couple of days plant them in a high-nutrient soil, with the `eye` facing up at 8 inches deep. Add extra soil when the plant begins to grow.
• Ginger is also very easy to work with. The part you are interested in is the thick knobby bit, known as the rhizome. Put one such piece in some potted soil with the buds facing up and in a moist and warm setting, although not in direct sunlight. When the new roots rise up and the plant is fully grown, just repeat the instruction here to re-re-grow a ginger fruit.