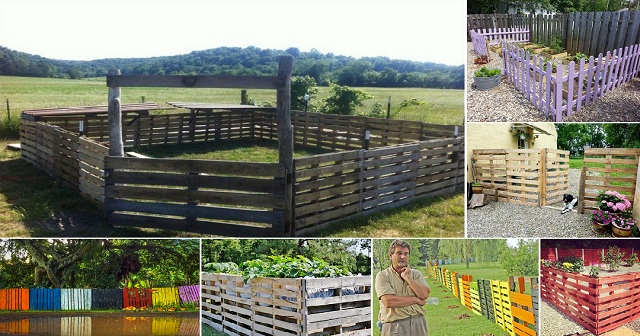 If you are looking for cheap, but still aesthetic ways to build a new fence, you should try pallet fencing. Pallets are a cheap material, accessible to anyone and they can be modeled according to everyone's needs. From couches, to tables and garden pieces, pallets can be used to create a new piece for your home without spending a lot of money. And now you can even create fences out of pallets. The style of the fence depends on you and the way you decorate the pallets. For a trendy look, paint each pallet a different color and choose vivid colors if you want to make the fence really special. If you would like a more classical or vintage look, you can paint the pallets in a natural color than give them a rustic look. Don't forget that the fence is like a mirror for your house and it should reflect the style of your interior, so make it as welcoming as possible and make sure it matches the rest of your home.
1. This pallet fence would be great for pigs or even goats. It is movable and reusable.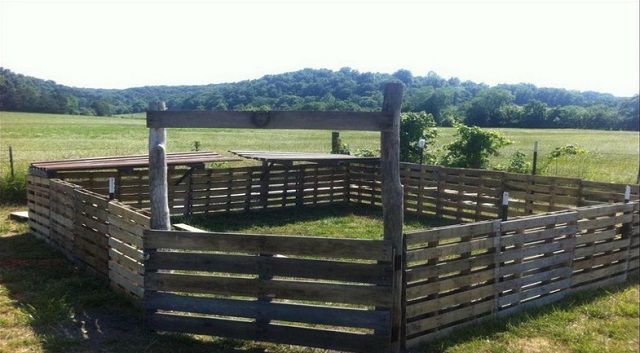 source
2. Make a Pallet Fence that will cost you nothing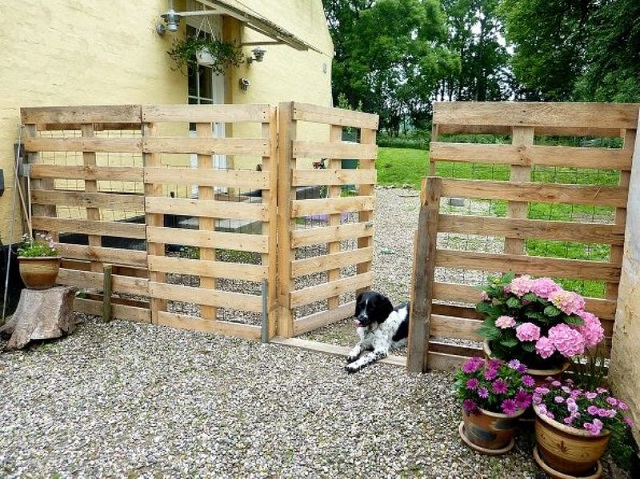 source
3. A pallet fence in the garden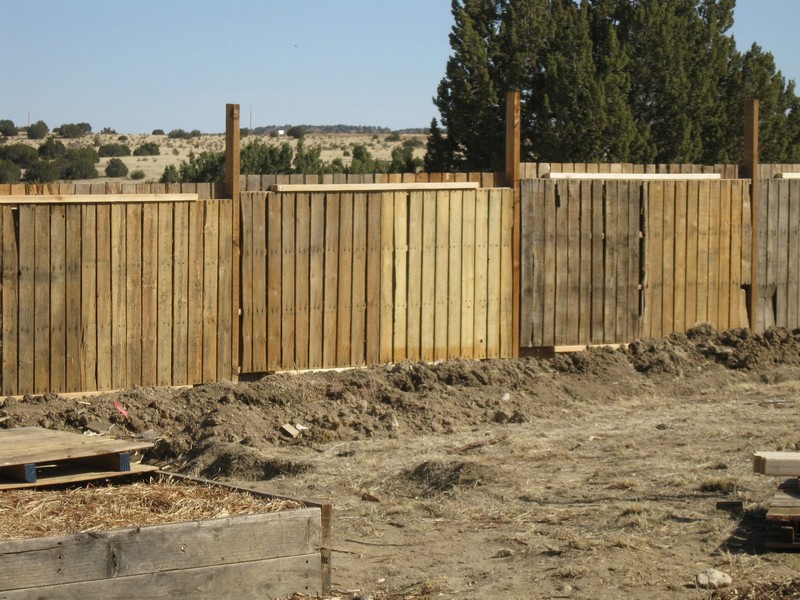 source
4. How to build a pallet fence and how many pallets do you need for 100 ft of fence.
If you're using the 40×48 inch pallets it would take about 44 pallets to make a 100ft fence. But if you can acquire some of the longer 8 or 10ft pallets, then you'll need much fewer.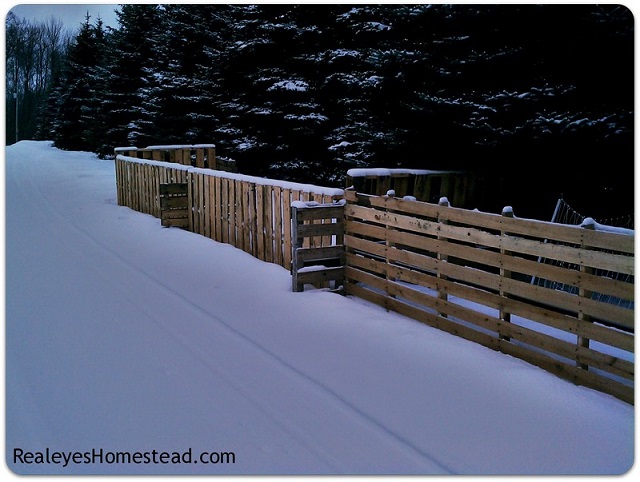 source
5. A stylish pallet fence