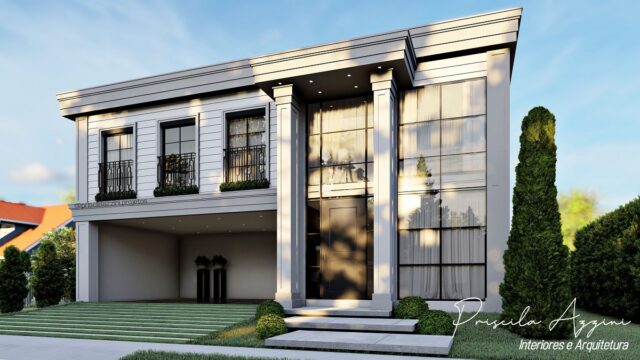 Who said container homes cannot be luxurious? As high life is usually associated with expensive items, containers are almost out of the question when it comes to building an expensive home. But shipping containers are not only cheap, but they provide a safe and durable home, not to mention all the room left to get as creative as you want with the design.
This amazing container house featured on Living in a Container is comprised of 3 bedrooms and looks quite glamorous. The beautiful model house was designed by Priscila Azzini, and the rooms are filled with a lot of natural light, cleverly reducing energy consumption through design.
The luxurious look of the house is also thanks to the columns from the entrance and the large windows create a sense of space and abundance.
The house features two floors, the ground floor hosting the dining room, living room, kitchen, and even a wine cellar, and the second floor is home to the 3 stunning bedrooms. The backyard offers plenty of space for entertainment, as it has a pool and a mini-golf yard.
Those who wish to experience a different type of fun can always choose to set up a barbecue on the roof deck. How cool is this?