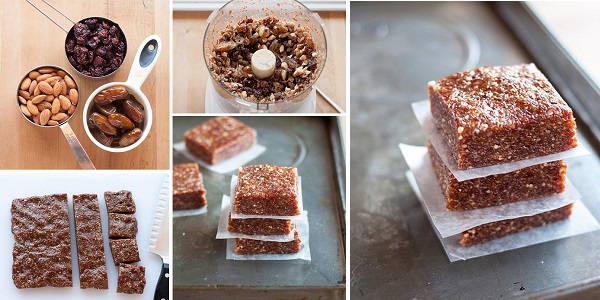 You know when people give you advice on how to live a healthier life? How you should eat this and that? We present you a sure thing which will make them stop in their healthy `crusade`. So, next time people begin telling you what to eat and what not to eat, just tell them you make your own energy bars! Impressive, right? Perfect when you're about to go to the gym or have a busy workday, a homemade energy bar is definitely on the hipster list to do nowadays. Here is what you'll have to have and do in order to make 8 such large bars:
Ingredients
• 1 cup nuts (roasted or raw)
• 1 cup dried fruit
• 1 cup (12-15 whole) dates, pitted
Equipment
• a food processor
• some wax paper or plastic wrap
• a sharp knife
The use of a food processor is elementary. See all instructions step by step in the link below..