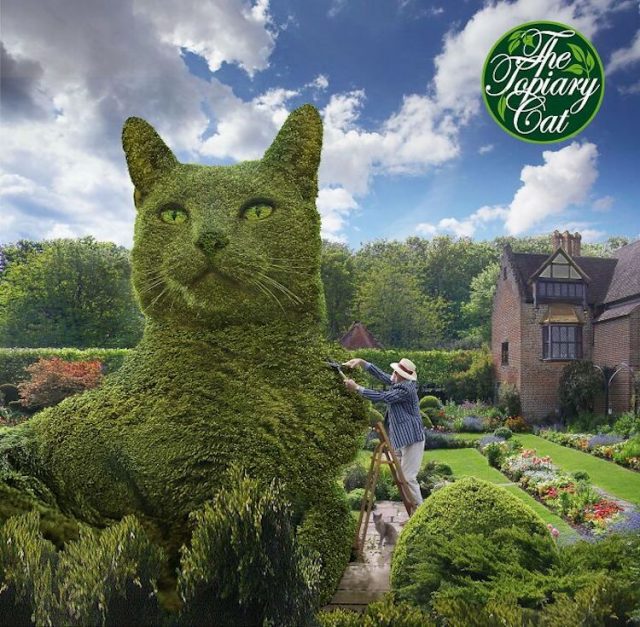 People cope with loss in different ways, but everyone goes through the stages of grief. One common stage is the one in which people want to bring an homage to their deceased loved one and celebrate their life. This phase can bring out a lot of creativity and extraordinary things can come out of this stage.
Richard Saunders is a 75-year-old British artist who created a series of art called The Topiary Cat, which is inspired by his cat Tolly, who passed away five years ago. The artist beautifully transforms foliage with the help of Photoshop into sculptures resembling his cat and his works are a true wonder.
He even created a story behind the Topiary Cat character, describing it as a magical creature with unearthly powers. Saunders, who is a surrealist painter, has always been fascinated by the magical and mystical and this translates also into his works.
The artist started The Topiary Cat series eight years ago, when Tolly was still alive, and the digitally modified images have been a fun way for Saunders to spend his free time.
When one of his first images became viral on Facebook thanks to a BBC story, people thought that the topiaries are real as they look very lifelike. Over the years, Saunders' work became more and more complex, and even though Tolly passed away in 2016, he is still majestic and immortal in the artist's works.
The ongoing series is inspired by his own cat, Tolly, who sadly passed away five years ago.

His feline friend is now immortalized through his art.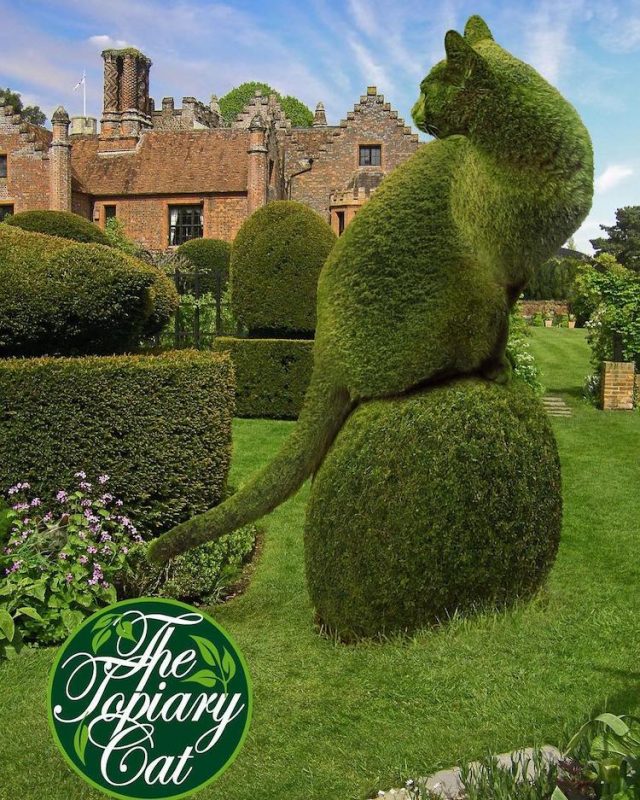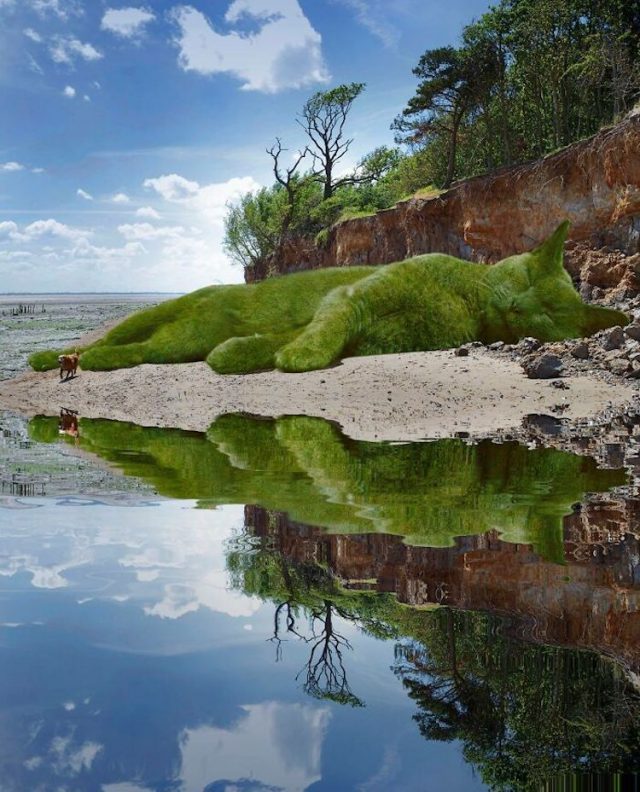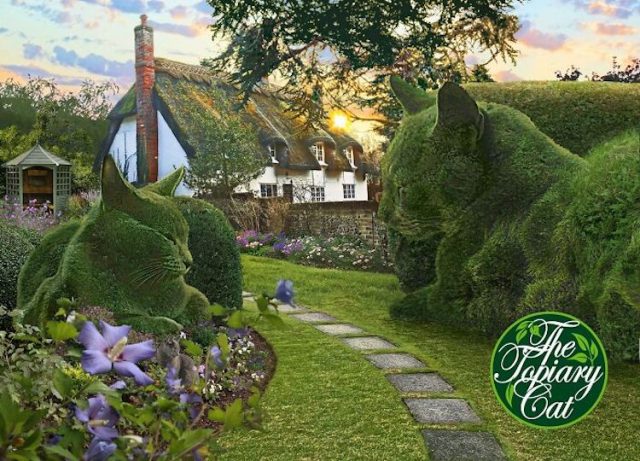 Saunders is a painter, but he learned how to use Photoshop almost two decades ago.