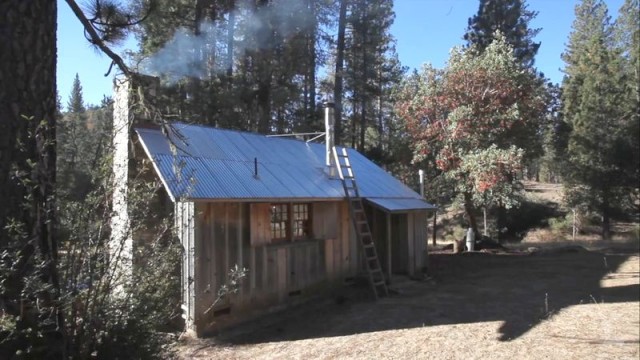 A 93-year-old man named Jack English found peace of mind and happiness in the Ventana Wilderness, east of Big Sur, CA. He first went there while hunting dear with a friend and instantly fell in love with the place.
He says that: "People think I am crazy living here, and maybe they are right".
Even though he openly admits that sometimes it gets pretty lonesome, what he loves the most is the fact that the place doesn't change, and that is pretty unusual nowadays…
The cottage was almost entirely built with local materials that he found on the land. It took him nearly 5 years to finish the construction situated five miles from the nearest road, which keeps him away from all the modern turmoil. After losing his wife to ovarian cancer, the old man found comfort in isolating himself from modernity. With respect to that, he states: "It's not that I don't like people, I do. I just don't like swarms of them".
With a smile on his face, Jack says:
"I'm different, I know, and this is an individual thing. It's the kind of life I like and that's why I'm here, and that's where I hope I'm going to be until the end. "Maybe with luck, I can make it."
For more information about Jack's amazing story, check out the video below: