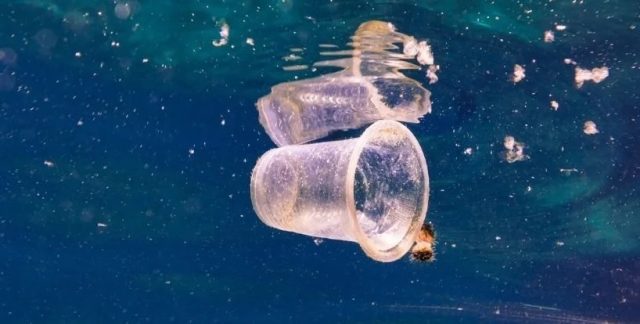 A plastic container thrown into landfill can take hundreds of years to break down naturally, but a newly discovered enzyme could eat up the waste in less than a day.
The highly efficient polyester hydrolase, known as PHL7, was recently found in a German cemetery munching through compost.
In the lab, researchers found it was able to decompose polyethylene terephthalate (PET) by 90 percent within 16 hours.
"The enzyme discovered in Leipzig can make an important contribution to establishing alternative energy-saving plastic recycling processes," says microbiologist Wolfgang Zimmermann from Leipzig University in Germany.
"The biocatalyst now developed in Leipzig has been shown to be highly effective in the rapid decomposition of used PET food packaging and is suitable for use in an environmentally friendly recycling process in which new plastic can be produced from the decomposition products."
A highly efficient polyester hydrolase derived from plant compost metagenomes rapidly degrades amorphous polyethylene terephthalate (PET) at 70 °C. The direct hydrolysis of thermoform PET packaging flakes and the conversion of the recovered terephthalic acid into virgin PET demonstrate the potential of biocatalysis in plastic recycling processes with a low carbon footprint.
Earth is flooded with plastics and the need for sustainable recycling strategies for polymers has become increasingly urgent. Enzyme-based hydrolysis of post-consumer plastic is an emerging strategy for closed-loop recycling of polyethylene terephthalate (PET). The polyester hydrolase PHL7, isolated from a compost metagenome, completely hydrolyzes amorphous PET films, releasing 91 mg of terephthalic acid per hour and mg of enzyme.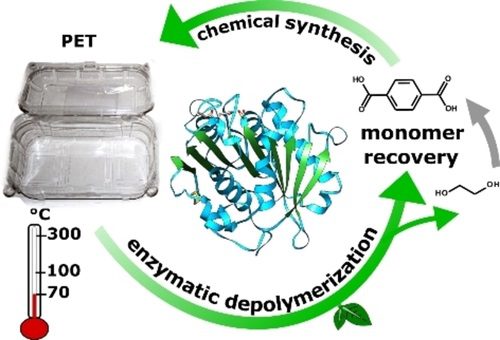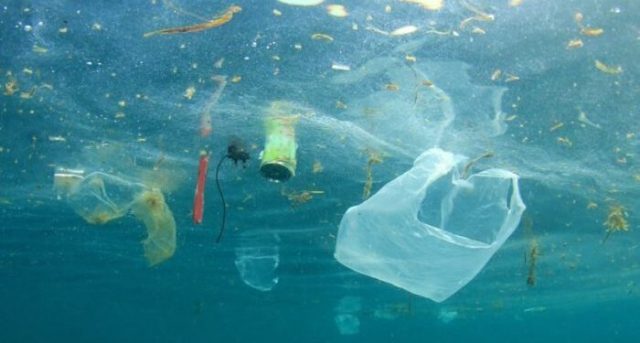 The study was published in ChemSusChem.