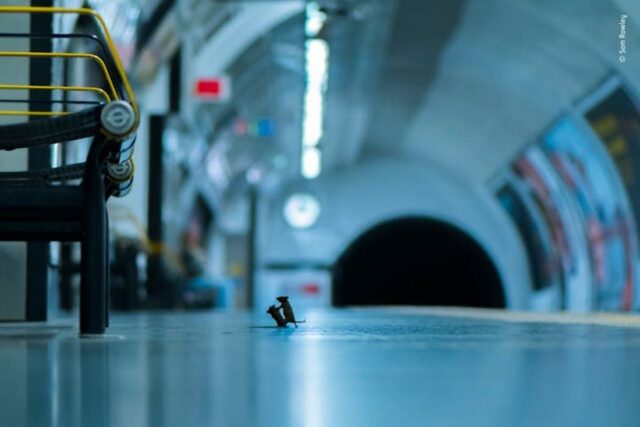 Two mice fighting in a London tube station sounds like the start of a good joke, right? Well, it is a real-life event that was caught on camera by one lucky photographer who also one a major photography award with this picture. The picture was named "Station Squabble" and was made by Sam Rowley who entered it to the Wildlife Photographer of the Year competition held by London's Natural History Museum.
Rowley's picture won the People's Choice Award and the picture was exhibited in the museum after the competition. Thanks to his talent, he managed to capture such a unique and peculiar moment, and the 28,000 public votes gathered by the picture speak more than words. Rowley uses a Nikon D500 camera and said that the fight between the two mice lasted only a few seconds, during which he managed to snap the award-winning picture, and then everyone went on with their lives. Winning such a prestigious award in a competition organized by the Natural History Museum was Rowley's dream and an important milestone in his career.
Photographers from 100 countries submitted 48,000 entries for this year's edition of the competition.