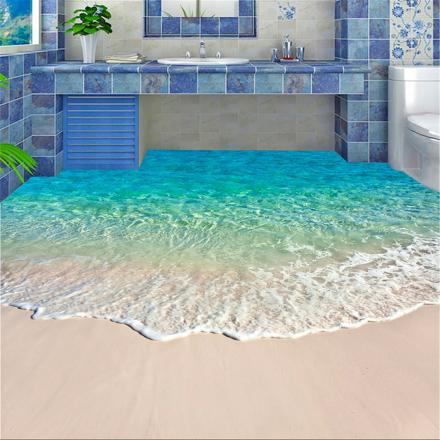 Are you ready for the ultimate bathroom makeover? If you want to feel like it's Summer all year long, you should turn your bathroom floor into this beach floor. It is easier than you would think, as you can use a self-adhesive beach floor mural that looks almost too real.
The adhesive mural can be customized with a wide variety of designs, depending on the colors and layout you like. And if you want to take it to the next level, you can even turn your bedroom or living room floor into something which resembles an outdoor space.
The mural can be ordered via Etsy and since it is self-adhesive, it's very easy to install, similar to those wall stencils which were popular some years ago. The most important thing to mention is that the mural is also waterproof and smoke resistant, so you can apply it in any moist space, even a bathroom or a kitchen. Also, it comes with anti-slip portions, so you don't need to worry about hurting yourself when stepping out of the tub.
Head to Etsy to order your favorite design and don't forget to post pictures on your social media pages once installed.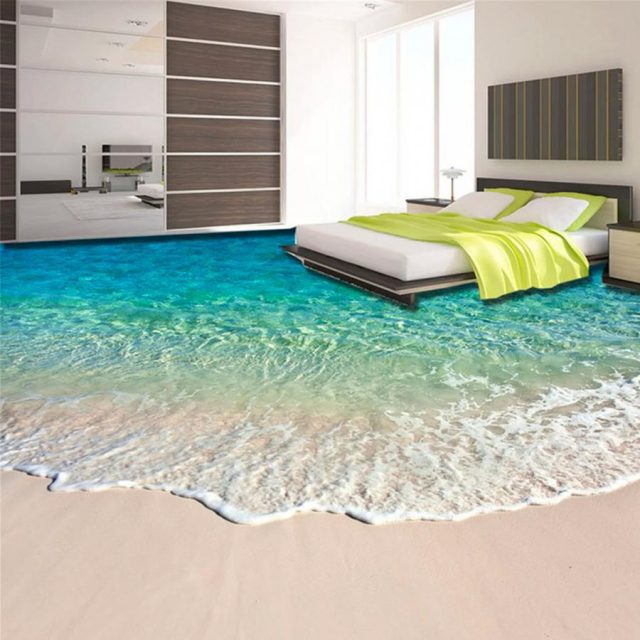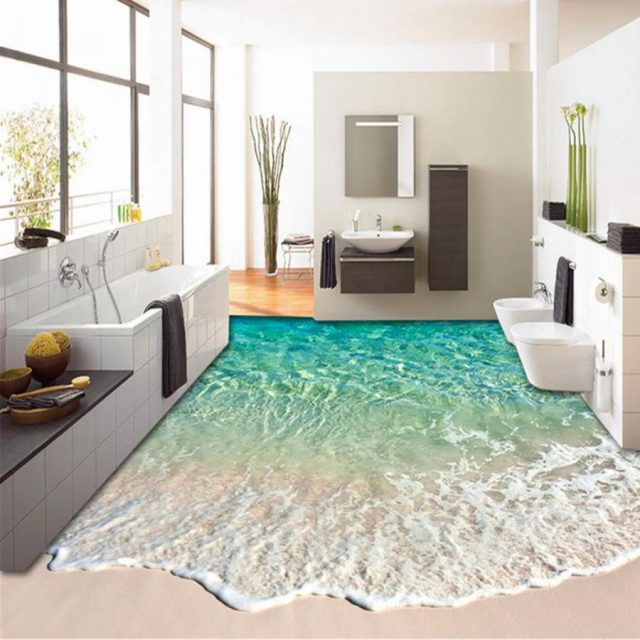 Find it HERE…