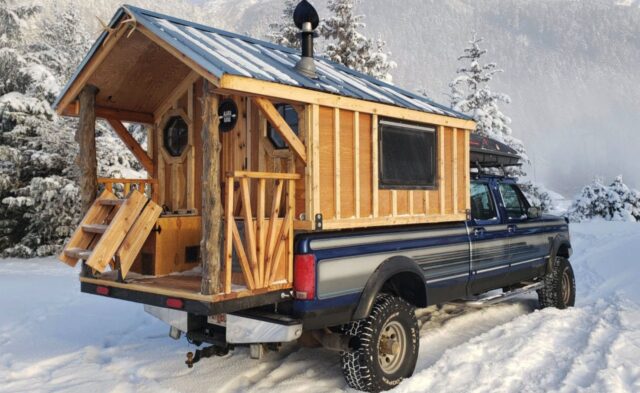 Man spends $26,000 transforming pick-up into dream motorhome with porch
A log cabin on wheels sounds like a strange concept, but it can work if built by some capable hands.
This awesome small log cabin in the back of a 1996 Ford F-350 truck was built in Alaska and is owned by Tim Johnson.
He invested only $26,000 in his dream house and the truck is also included in this price. Tim wanted to have mobility and the comfort of a larger log house, so he added a stove, 2 couches, a television, and a toilet to his home on wheels.
Before buying the truck, he owned a Toyota and after selling it, invested $13,000 in buying the truck. The log house that you can see in the pictures is the result of three months-work and Tim did everything by himself.
Luckily, he learned the art of working with wood from his father, who was a carpenter and thought him some useful skills while growing up.
He is delighted by the result and the truck gives him de independence he was longing for.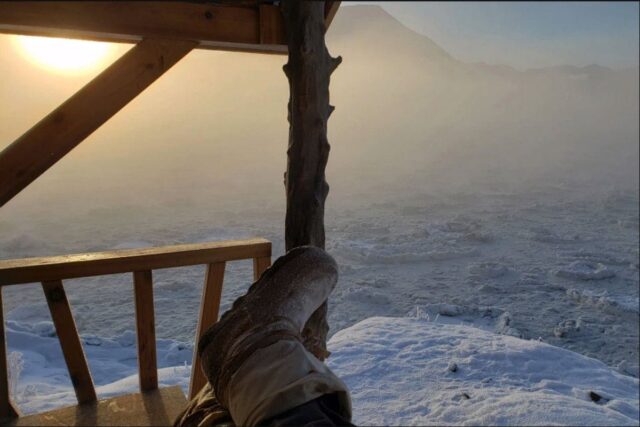 via: thedrive.com