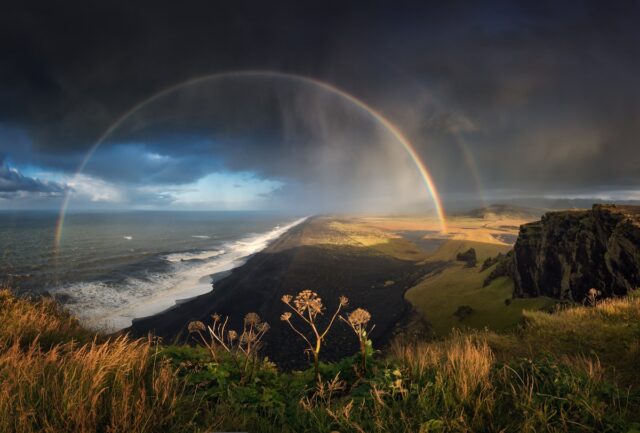 If faeries are real, they surely live in Iceland which is the most magical place on Earth. The nature in Iceland is spectacular and it is a land of dreams for any landscape photographers who are looking to capture stunning sceneries. Thanks to the diversity of the landscape, there is plenty of material to work with, from mountains to geysers and volcanoes.
Mikhail Shcheglov who is a photographer from Moscow, traveled to the South of Iceland to take an amazing picture of the mountains. When arriving there he saw a change in the weather happening right before his eyes and he took advantage of this unique moment, which resulted in a pre-thunderstorm picture.
His amazing photo is titled Before the Storm and entered the competition for Weather Photographer of the Year in 2020 at the Royal Meteorological Society. The uniqueness of the picture is that you can see the wispy virga, which is a streak of precipitation falling from a cloud that evaporates before reaching the ground. Don't forget to follow Mikhail Scheglov on Instagram to see more of his amazing work.
MORE: