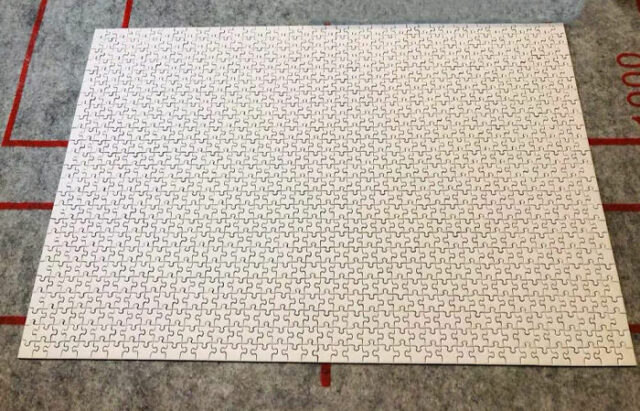 Amazon Is Now Selling A 1000-Piece All-White "Impossible" Puzzle For $20 And It Looks Like A Cruel Joke
As these days time is not an issue for many and boredom seems to take over, everyone is looking for creative ways to get through the lockdown. This impossible puzzle should help you pass some time, but make sure you equip yourself with lots of patience.
It is a 1000-piece white puzzle that doesn't have any design on it, which makes it almost impossible to fit all the pieces together.
So, if you're tired of binging on Netflix or trying all the banana bread recipes out there, you should order this puzzle as it will keep your mind occupied for a long time. The company who made this puzzle is called Tinyouth and they specialize in hard to solve puzzles and party games.
Their 1000-piece jigsaw puzzle is ranked highest on the level of difficulty and it comes with help too, as each piece some markings on its backs to offer you guidance through different sections. The puzzle costs $30 and it can be ordered from Amazon, and according to the descriptions, it is suitable for 14-year-olds or above.
And if this puzzle named White Heaven is not what you're looking for, then you can always go for the black version of it, called Black Hell.
Like on Facebook … Thank YOU!
Find it HERE…