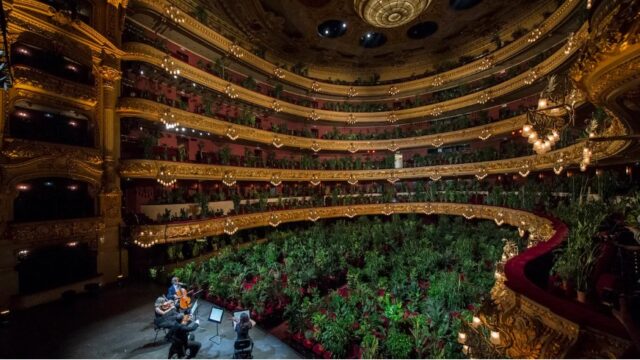 After the Coronavirus related lockdown, life is slowly starting to return to cities. Concerts and large gatherings are still not permitted, but the Barcelona Opera house found a very ingenious way to trick the law.
They played their first concert after the lockdown for an audience consisting of 2,292 plants. The event was named "Concert for the Biocene" and it took place at the Liceu opera house only one day after Spain lifted all restrictions. The musicians played Giacomo Puccini's "Chrysanthemum" as a sign of respect towards nature.
The concert was a symbolic one in which Eugenio Ampudio, the artist who came up with the idea, wanted to emphasize the majesty of nature and its importance in our lives. So he thought of a way of inviting nature in, and back in our lives. After the concert ended, the plants were donated to first responders as a sign of thank you for all their struggles and hard work.
This is such an amazing example of solidarity in times of crisis and one in which art can impact the lives of many and teach people kindness towards other living beings.