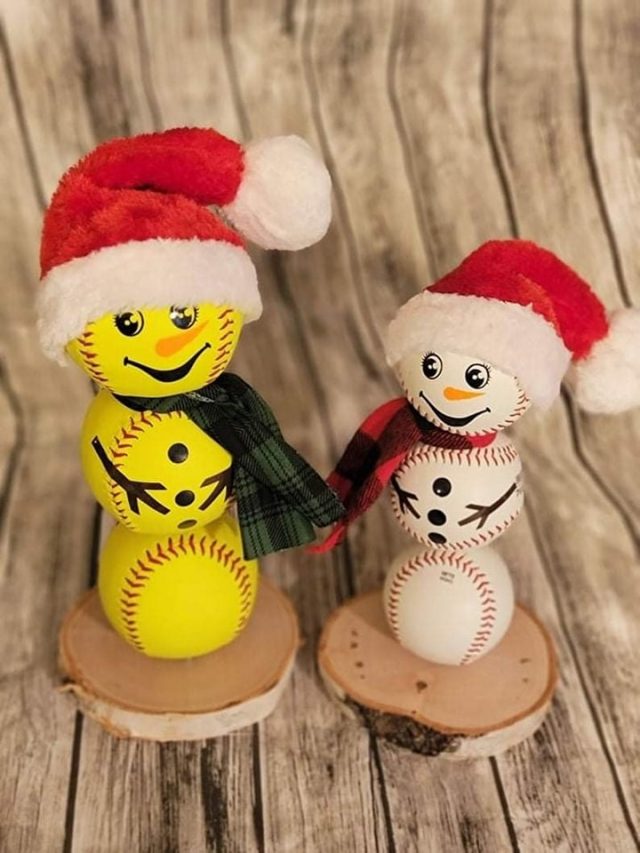 This guy is made with 3 little league baseballs braced to a wooden slab. Hat and Scarf are handmade as well–
also this guy can come with the option of being made with baseballs or the LIME GREEN softball. color of hat and scarf can also be made to customers preference.
No one is a like — all are handmade with love and care and all unique in their own way.