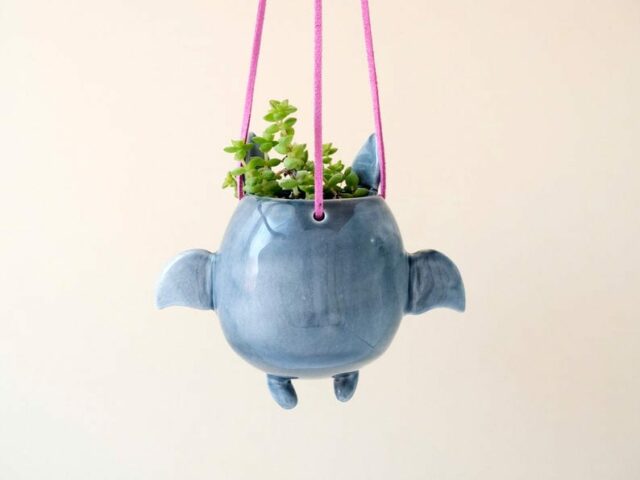 Succulents are great as home décor and they are very easy to look after. If you developed a newly found passion for succulents, you are going to love this Halloween-themed plant holder.
It is a tiny bat-shaped plant holder that can be hanged around the house and you can keep your favorite succulent inside it. The bat plant holder has a very cute design and features a bat face on its front with tiny teeth that make it even more adorable.
You can choose from 3 different planter sizes, small, medium, and large depending on the size of your succulent. Also, the most important thing to keep in mind is that the plant holder is handmade in Italy with lots of care and love and can be found in the link below.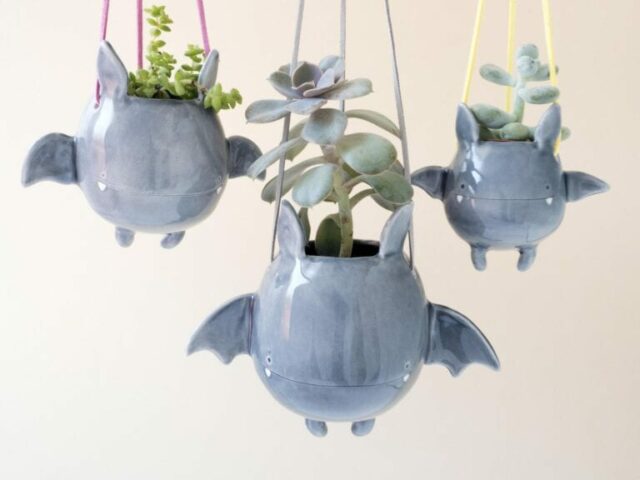 It will be such a great Halloween decoration or even a birthday gift for someone who loves plants and is born in October. Head to TramaiCeramics to order your very own bat-shaped succulent plant holder.
Find it HERE…