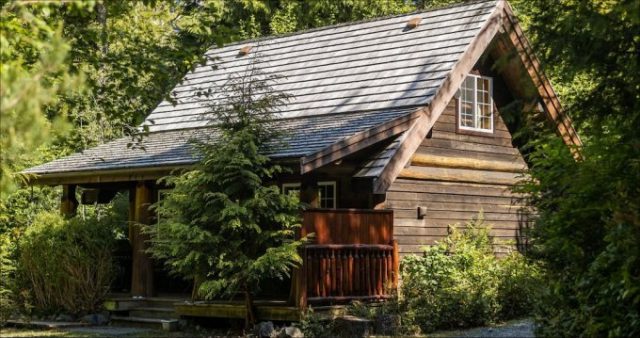 A very cute and cozy cabin!
A stunning log cabin usually comes with an equally impressive view, as the person who designs them wants to offer the whole experience to the owner or the visitors renting it.
This amazing log cabin is no exception from this rule as it is located on a property surrounded by a forest of 2.4 acres. The luxurious cabin is bordering the Pacific Rim National Park in British Columbia, Canada, and is very close to Florencia Bay, which has a sandy beach and an amazing walkway leading up to it.
The cabin is the perfect spot for anyone who wants to embrace nature and leave the everyday stress behind. It can also be the perfect place to set up a home office, as many people are still working from home nowadays, and need a quiet environment to focus.
The cabin has a rustic view, with large windows that offer a beautiful view of the forest and let in plenty of natural light during the day. The cabin features a large living area with a dining room, a kitchen, a bathroom, and an upstairs bedroom, ideal for a couple.
The front porch has plenty of space for relaxation and meals can be enjoyed outside in the sunlight or under the stars of the night sky.