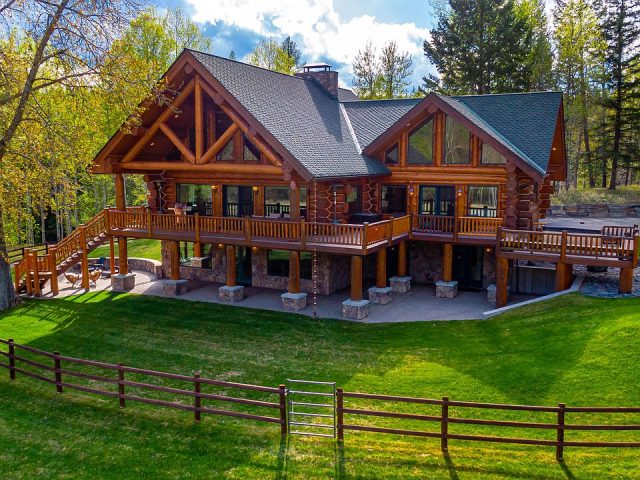 Log homes are so great because they usually come with an amazing view, which raises a lot in their value. This amazing NW Montana home is surrounded by the lush greenery of 30 acres, which makes it a hot listing on the market.
The log home named Ten Lakes Lodge is a private property protected by the US Forest Service and it is among the last ones still available for purchase. The property features an outdoor dining area and a hot tub facing the Whitefish mountains.
The luxurious home offers all the features of a town apartment but comes with the perks of a wooden cabin. The log home has large and airy interiors, a big kitchen and diner, an elegant bathroom, and bedrooms that each have their own small porches.
The biggest advantage is the location of the house, as it is only 45 minutes away from Downtown Whitefish and 15 minutes away from downtown Eureka.
This is perfect for anyone who wants to also enjoy some time locals and escape the remoteness of the log home from time to time.