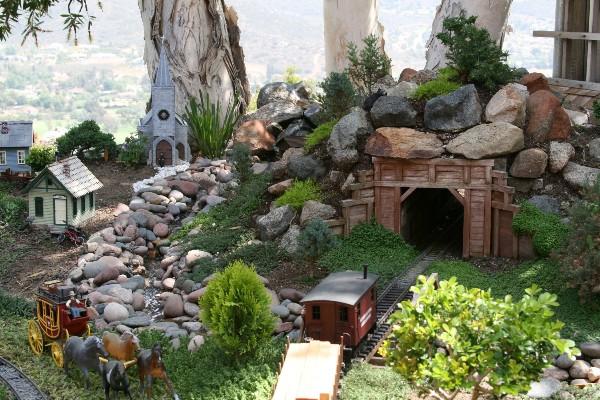 You thought that you could have in your beautiful garden something unusual but spectacular ? Garden Railway is the best example regarding cool and amazing garden decor. Plants are usually an integral part of a garden railway, and dwarf varieties along with pruning are often used to keep them in proper proportion. Some go so far as to use bonsai techniques, however this can be very time-consuming for large areas. Buildings are also often used in a garden railway,though they too must be constructed to withstand the weather. Train stations and freight depots are popular, some even building whole towns trackside. This spectacular railway is a perfect example of what amazing things can be accomplished in a small area!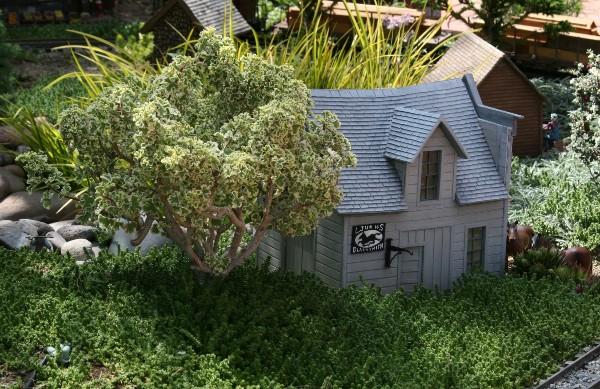 The blacksmith shop is shaded by a lovely tree …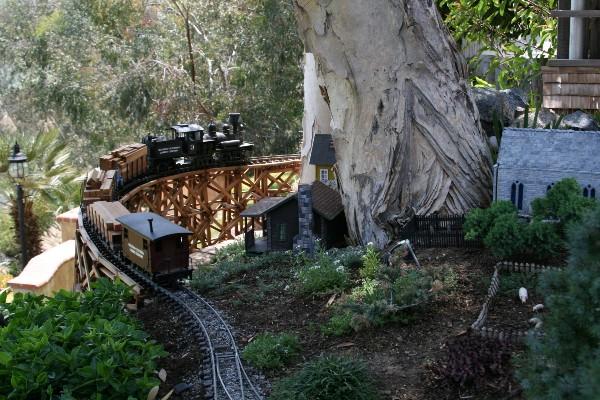 Train travels over a bridge…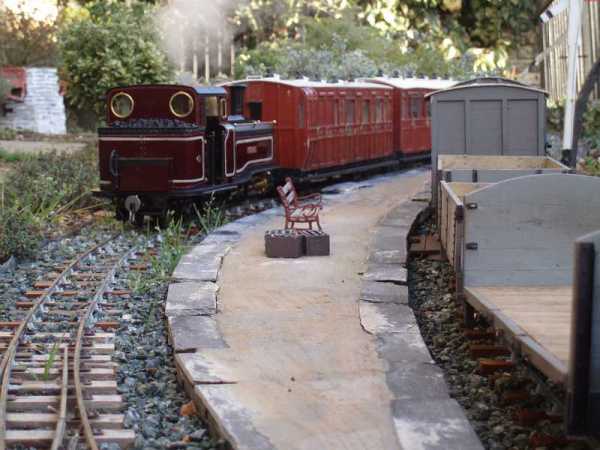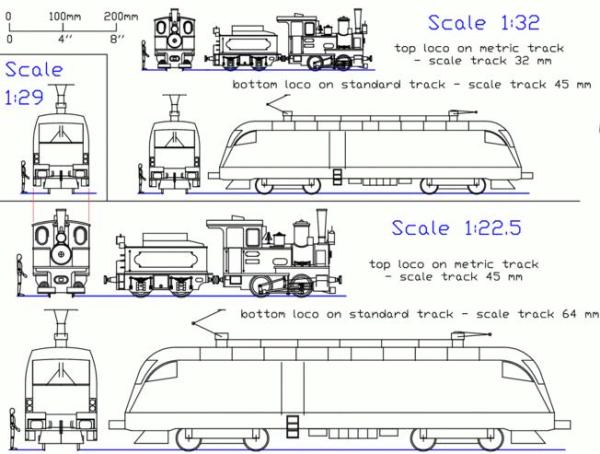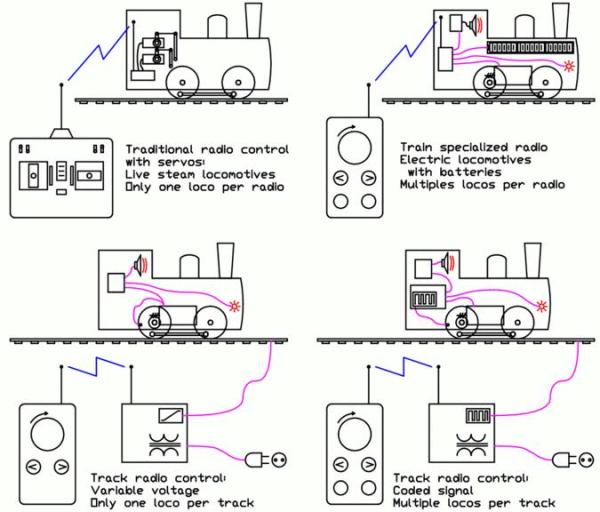 Ready for more amazing ideas? Check below!
1. Miniature Village in your Garden…
This could be an idea that keeps the kids busy in school holidays.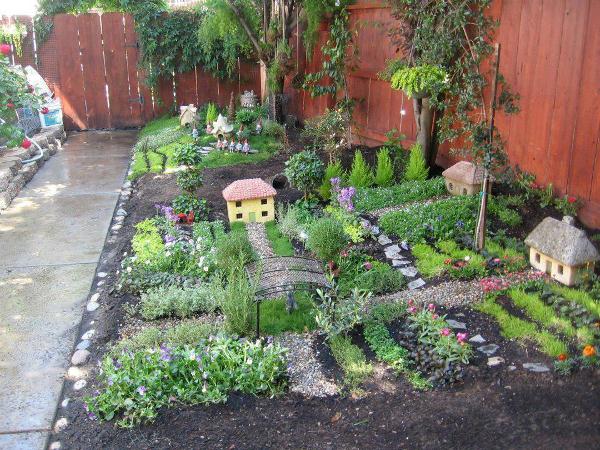 This delightful Woodland Fairy Garden Resin Furniture Set is sure to attract fairies, pixies and the like!