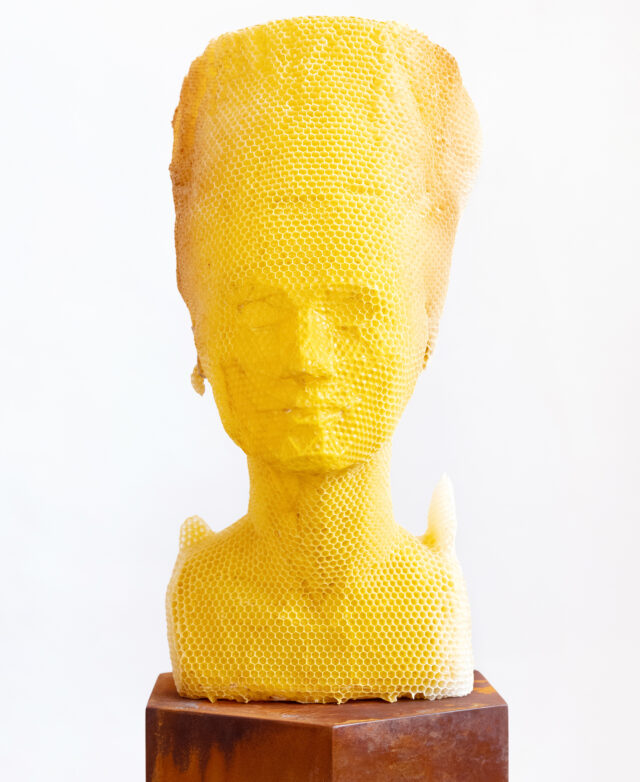 Tomáš Libertíny is a Slovakian artist who chose a very interesting medium and contributor in helping him with his latest pieces.
His amazing wax sculptures have been made with the help of 60,000 bees responsible for forming the outer layers of his "Nefertiti Bust" and "Brutus".
The sculptures are covered with honeycomb and Libertíny wanted to break traditional sculpture trends with a more progressive take on the issue.
His work name "Eternity" was inspired by a 3D model created after the original portrait of Nefertiti and by building a shield of honeycomb around it, the artists celebrated the majesty of Mother Nature. Libertíny is doing an artist residency in Rotterdam at the moment and works closely with beekeepers. By providing a frame for each beekeeper that the bees can colonize over months, he makes works of art that take a long period to be ready.
For instance, it took two years for "Eternity" to receive its final form but the final result was worth the long wait. "Eternity" is exposed at the artist's solo show in Amsterdam at Rademakers Gallery until the 30th of January.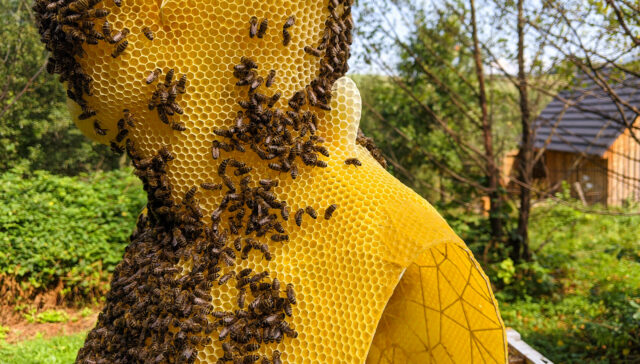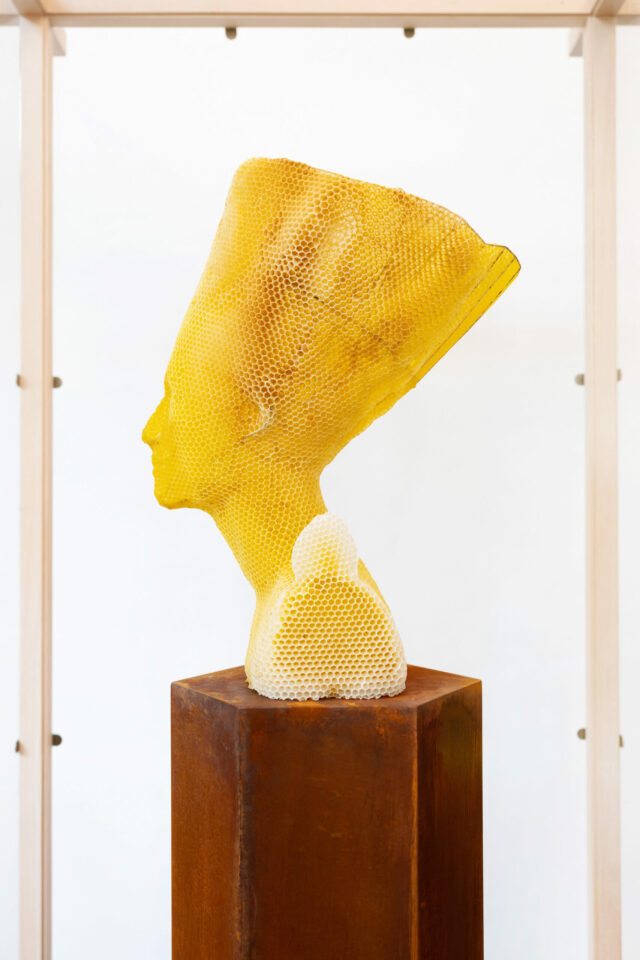 "Eternity" (2019-2020), natural beeswax, wood, glass, Cor-ten steel, 230 x 100 x 100 centimeters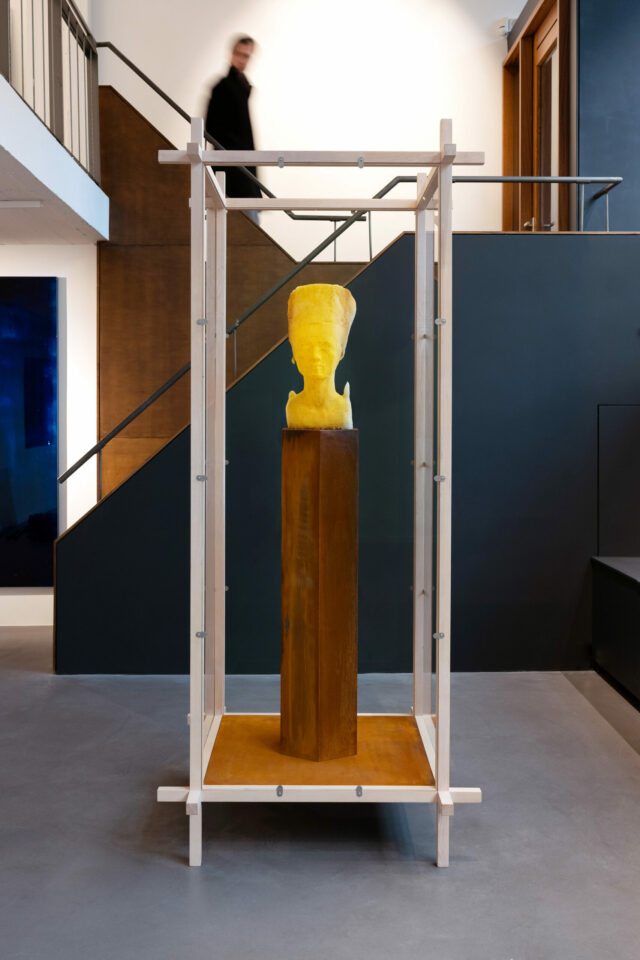 "Eternity" (2019-2020), natural beeswax, wood, glass, Cor-ten steel, 230 x 100 x 100 centimeters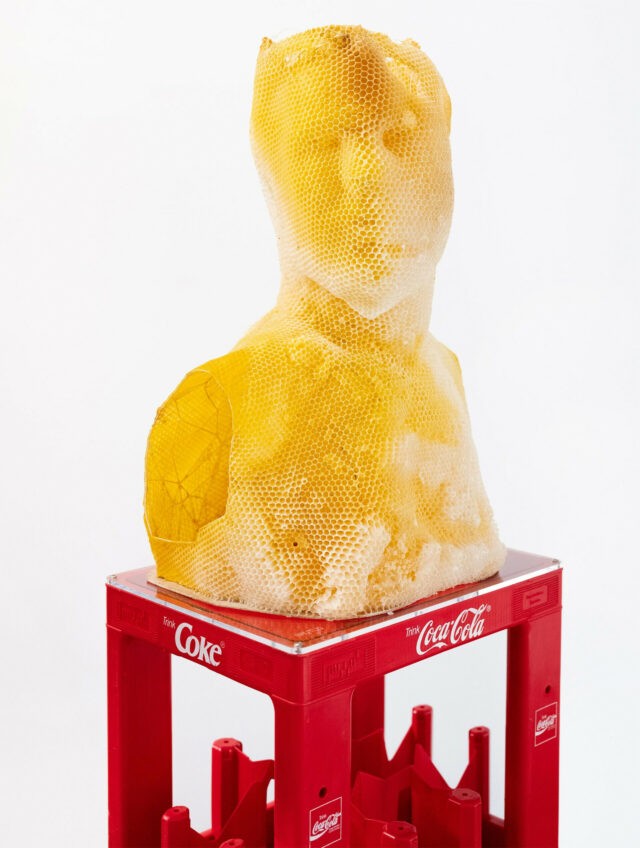 "Brutus" (2020), natural beeswax, wood, plastic, 160 x 70 x 60 centimeters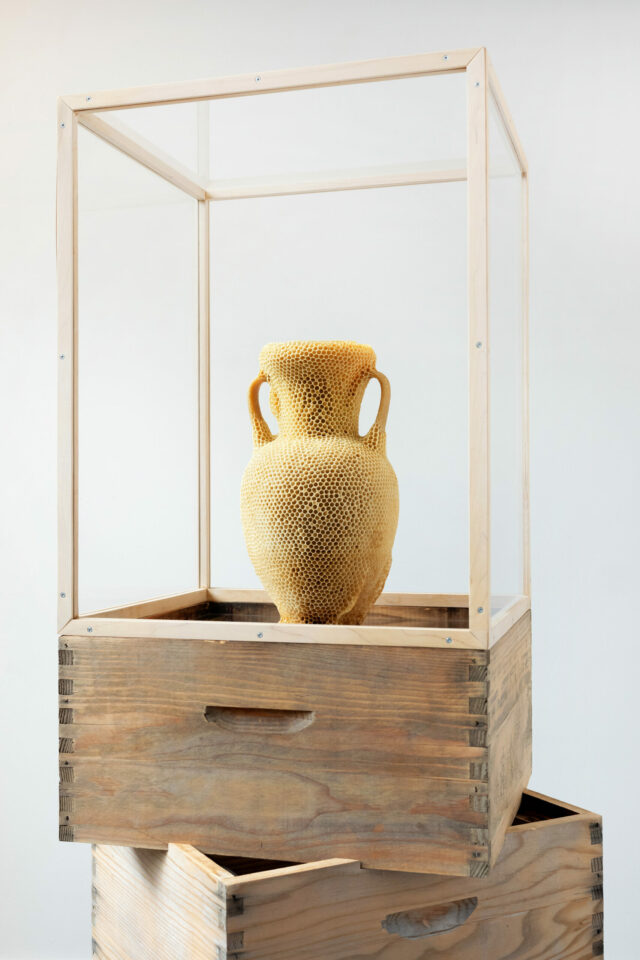 "The Honeycomb Amphora" (2020), natural beeswax, museum glass, wood, re-used beehives 47 x 42 x 147 centimeters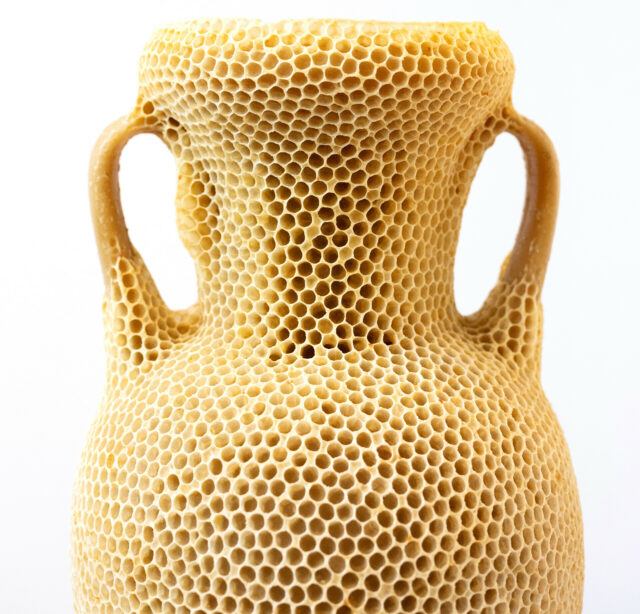 "The Honeycomb Amphora" (2020), natural beeswax, museum glass, wood, re-used beehives 47 x 42 x 147 centimeters