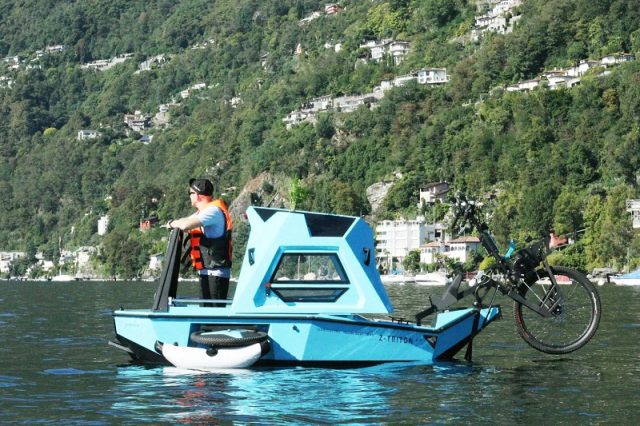 BeTRITON (formerly known as Z-Triton) is an amphibious camper-trike that offers you the freedom to travel both over land and water. Perfect for either long-distance adventures or recreation – a weekend getaway deep in nature.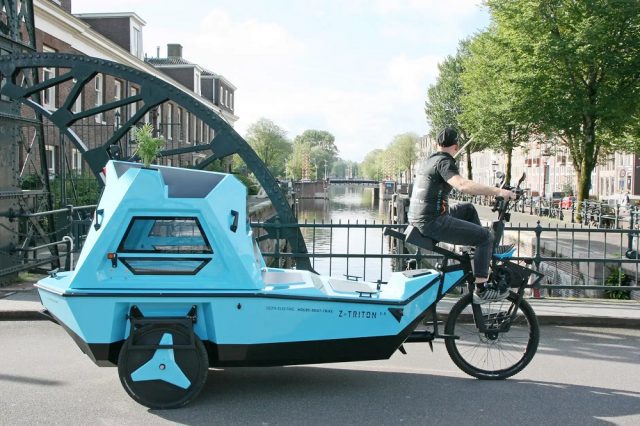 100% Electric Recreational Vehicle – Revolution In Sustainable Outdoor Travel
Sleeps / rides 2 people
Electric boat motor with steering from the cabin
Electric bike assistance/motor
Integrated solar roof panels with Li-ion battery pack
Range = 2 days (31 miles land + 13 miles water)
A pot for your favourite plant
Foldup kitchen table
Cooling/heating
USB charging, GPS, sound system, etc.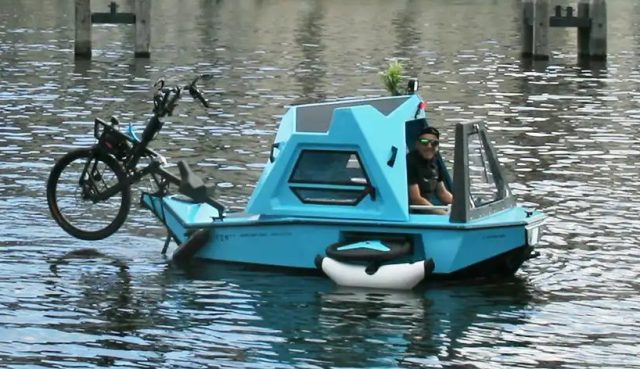 BeTRITON – Boat-Camp-Trike