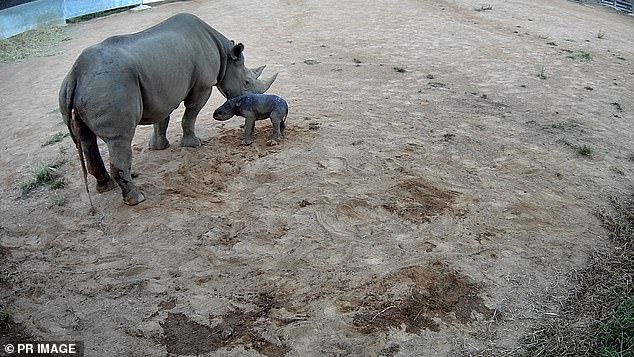 Black rhinos are considered a critically endangered species as they are almost extinct, and only a few examples are left around the world.
But Taronga Western Plains Zoo in Dubbo recently witnessed a tiny miracle, when a rare black rhino calf was born on their premises. The rhino is the last of its kind after his father died last year and will continue its legacy and be an ambassador for all black rhinos around the world.
The keepers from the zoo have been closely monitoring the calf's health without interfering between him and his mother, and CCTV cameras have been very helpful in their mission.
By giving the two enough space to bond and spend time together, the keepers are ensuring the safety and healthy development of the baby rhino.
Since the public cannot meet the baby rhino yet, they will still be able to keep a close eye on its progress on Taronga TV and the zoo's social media pages.
Taronga Western Plains Zoo is a great success story as four black rhino calves were born there in the last six years, so they are leading the conservation efforts for this endangered species.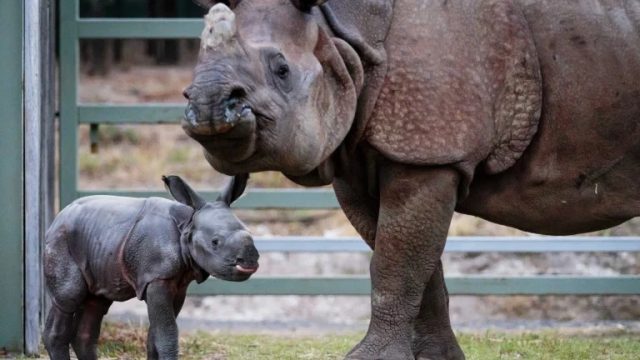 Taronga Western Plains Zoo in Dubbo is celebrating birth of the black rhino calf
Mother Bakhita gave birth to the calf on Monday with the help of zoo keepers
Public will be able to watch the baby's progress via Taronga TV and social media