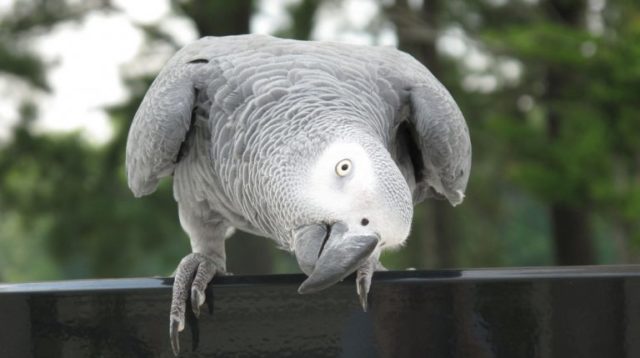 Parrots are highly intelligent creatures and their learning capacity is quite impressive. This next story of a grey African parrot called Nigel will surely leave you in awe, as he returned to his owner after 4 years of wandering around the world.
But the most stunning part is the fact that he also learned to speak Spanish while traveling. Nigel flew away in 2010 from his home in California, and once he returned to his owner, Darren Chicks his British accent was gone and had been replaced by a Spanish one.
Another peculiar thing was that he kept asking about someone named "Larry". The missing parrot was found by Julissa Sperling in Torrance and she mentioned that Nigel was speaking Spanish to her, asking "What happened?"
After searching online for missing parrot ads, she found someone looking for her lost companion and turned out to be an entirely different owner. But luckily, she contacted the Animal Lovers pet store, which kept all their receipts from previous sells, and they managed to track down Nigel's owner.
At first, both the parrot and Darren were confused by the meeting, since it had been so long that they last saw each other.
Now Darren says that he instantly recognized his lost pet when he saw it, he just couldn't believe his eyes as Nigel had been gone for such a long time.
When Darren Chick's parrot, Nigel, went missing four years ago he spoke with a British accent, but Nigel's returned home with a mysterious Spanish accent.