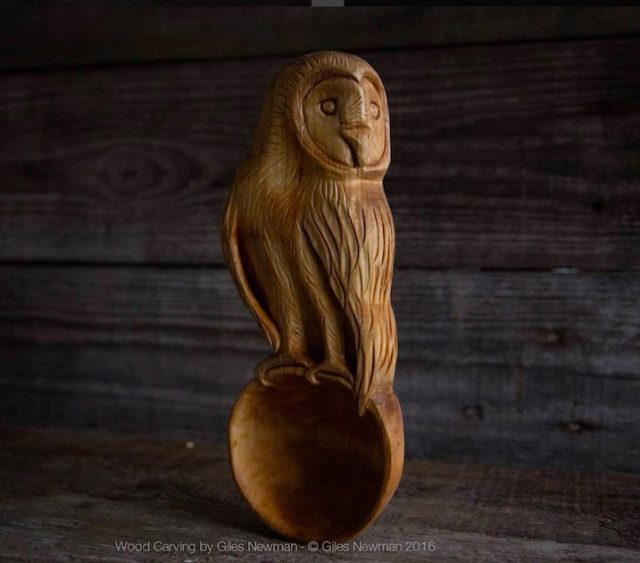 Giles Newman is a talented artist who started his career as a graphic designer and slowly became interested in fine art.
Newman started doing spoon carvings with intricate designs, with the help of an ancient technique, using an ax and a knife.
He sculpts beautiful animals figures in great detail and with a lot of attention, creating the most delicate wooden spoons. They are then treated with a special coating to be used as spoons for food, but the masterpieces can be as well displayed as artworks in galleries or museums.
Newman first picked up this passion when he moved to a forest in North Wales, having plenty of timber at his disposal, and nature served as an inspiration for his creations.
He perfected his craftsmanship over 10 years of periodically visiting the woods, and being encouraged by his family's positive feedback, he started making even more spoon carvings.
He even sells them on his Etsy shop, and you too can order one just in time for the holidays.