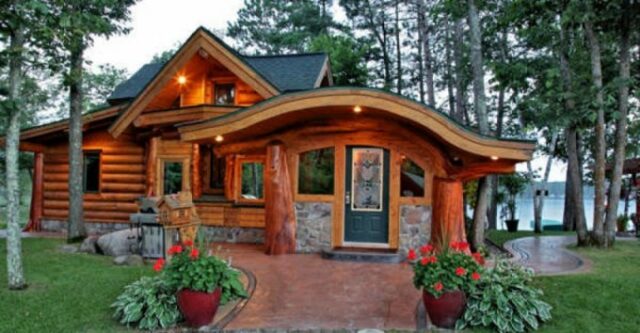 Almost all log cabins look as if they were taken out of a fairy tale, as the natural elements are a constant reminder of the closeness of nature.
This charming log cabin looks amazing and Matt Enderles is the artist responsible for its design. He collects rare pieces of wood for his projects but also specializes in building log cabins and transforming wood by using different techniques.
The exterior of this home features elements of a twisted log, made from white cedar trees that have natural curves so the logs only require finishing touches.
The interior of the house is just as stunning as the outdoors, as the curved line can be observed here too creating a nice harmony with the outside design.
The home features a large open space living room with big windows, an elegant master bedroom, and the piece de resistance, the outdoor patio.
The spacious outdoor area is the perfect place to host big gatherings and it has a unique wooden roof that comes in handy in case of bad weather. Take a look at the pictures and contact Matt Enderles if you wish to have one of a kind handmade wooden pieces in your home.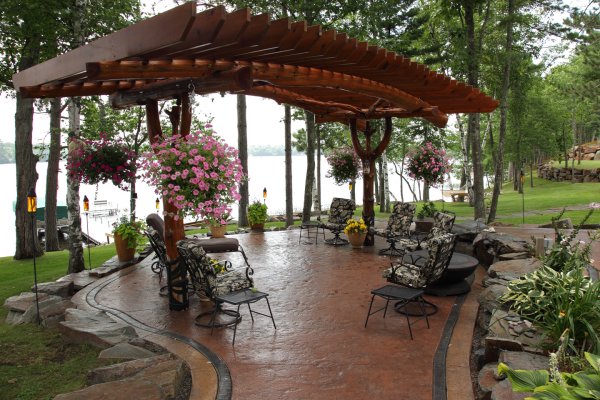 Greg Page Studios