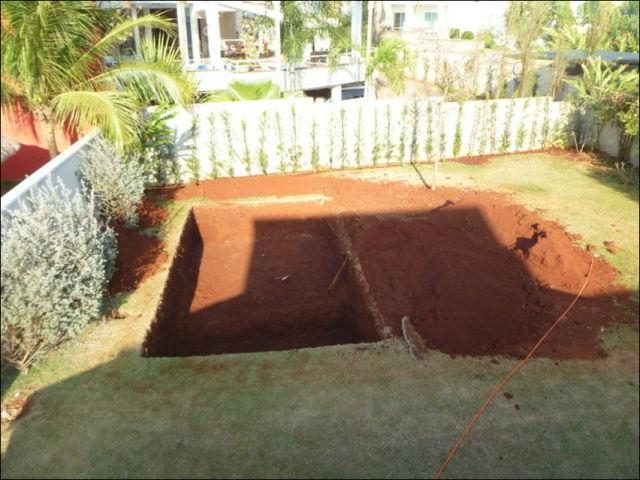 Design the pool.
Get a permit
Excavate the area.
Grade the ground. — You'll want to even out the ground as much as possible along what will become the bottom of the pool.
Frame the walls.
Put in the plumbing. — Add the necessary plumbing for the pool.
Add a filtration system.
Pour the floor.
Build the walls.
Finish the walls.