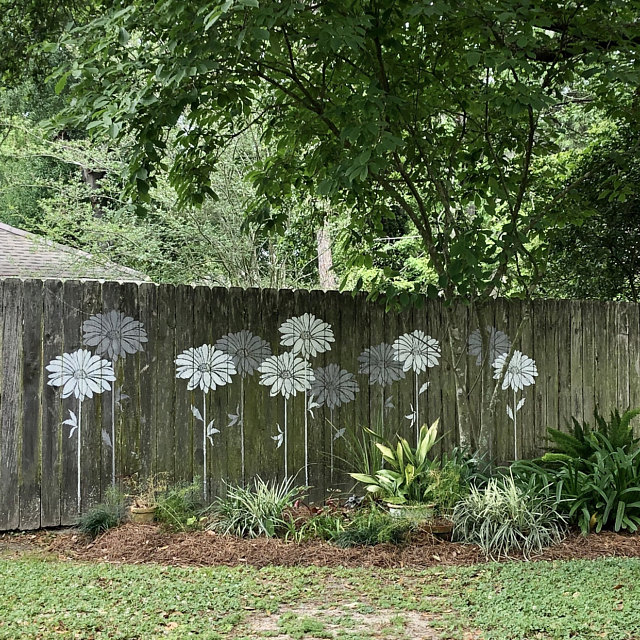 Sometimes refreshing the look of your home can start with small steps, such as redecorating your outdoor space or just repainting the fence.
Since your fence is the first thing that everyone sees when they come to your house, it might be a good idea to give it a new look. This doesn't mean you have to make a big investment and change the entire fencing; you can simply look for ways to upcycle it such as a new coat of paint or some cute décor.
Stencils are a great way to keep things on a low budget and you can even make your own if you can't find a design you like. For instance, you can recreate this beautiful daisy fence stencil by either buying the design online or making a pattern in Photoshop.
If you choose to make your pattern at home, you can then print it on a large piece of cardboard, cut it out, and use spray paint to apply it on your fence. The result will look adorable, but make sure to use water-resistant paint as bad weather is here to stay for a while and you'll want your home to look fresh in the Spring. These are available in the link below…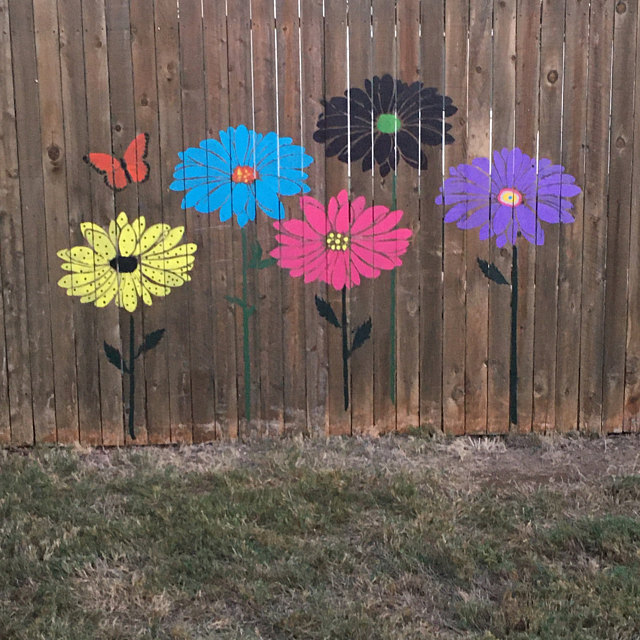 This flower stencil contains all the necessary elements to create daisies on your walls as tall as you wish!
Daisies are nothing less than ultra cheery so when you want to add daisies to a room, simply use this beautiful and versatile daisy stencil.
Create beautiful daisies any height you wish by simply repeating the stem stencil over and over, add the daisy flower then stencil leaves on to the stem anywhere you want them to be.
Use the daisy flower head alone as an all over wallpaper design, or use it with the repeatable stem and additional leaves to create a look that is unique to your design style.
Find them HERE…