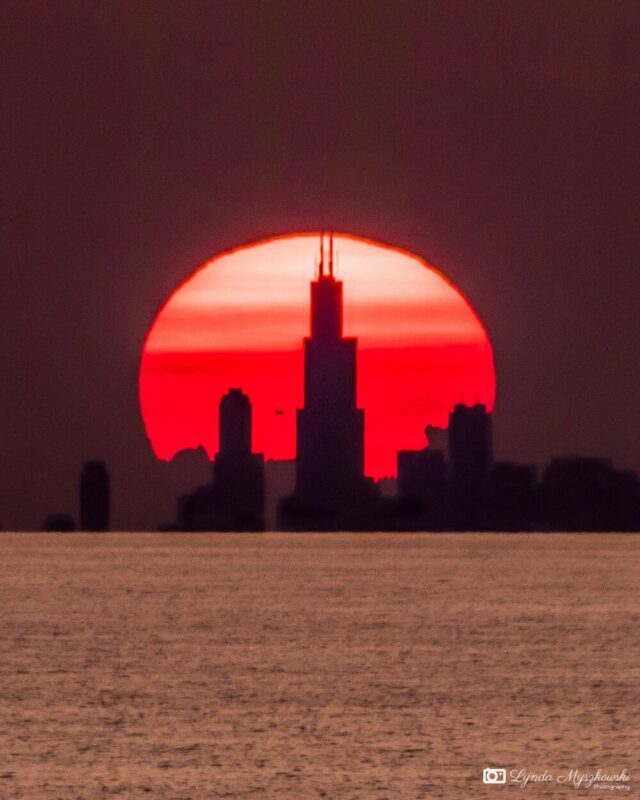 This amazing picture was captured in a unique moment in time when an unusual natural phenomenon made the Chicago sunset spectacular. The image of the Chicago skyline was captured from 50 miles away, and the weather conditions proved to be perfect for this shot.
During a clear day, there is a moment when the setting sun shines a light on the Chicago cityscape and makes the entire view eerie. Lynda Myszkowski is the talented photographer who took this shot and gave the picture the suiting title of Bullseye.
The picture displays the setting sun behind the iconic Sears Tower and covers the skyline in a blood orange color. If you browse the Internet for Chicago sunset pictures, you'll notice a lot more similar photographs capturing this unique moment.
Brandon Eicher also managed to take a beautiful shot similar to this, while visiting Indiana Dunes State Park and witnessing the breathtaking image.
The gear he used was a 200 mm lens, but he recommends a 400-600 mm range for a better image.