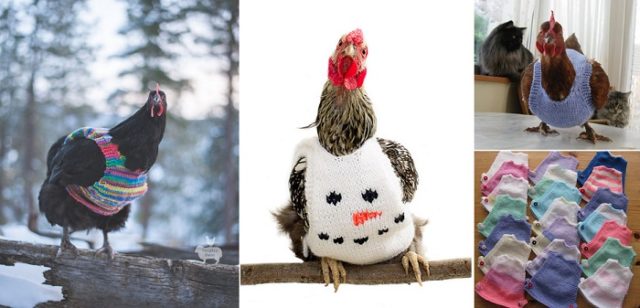 Winter isn't hard only on people. Animals and birds suffer as well from the cold weather, some just migrate to other countries in order to find the climate comfort they need. When this isn't possible, as responsible human beings there is something you could do: make clothes! The DIY sweaters for chickens are a great and useful idea you can implement right away.
Chicken Sweaters in an ebook! This is one of my best sellers, and I wanted to put them together in an ebook for your convenience… More details HERE….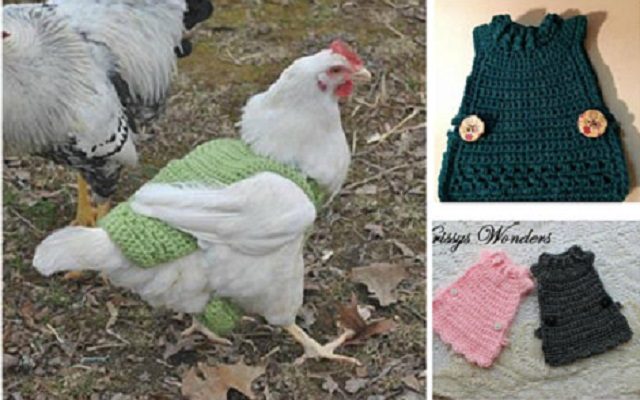 This ebook includes the "Flouncy" which is an intermediate design, and the "Schoolgirl" Chicken Sweater which is an easy pattern. More details HERE….
This is a Camo chicken sweater with Juniper wood buttons that will keep your fluffy butt friends warm during the cold winter days. This sweater can also double as a hen saddle to protect your hen from those unruly roosters. Check it out HERE…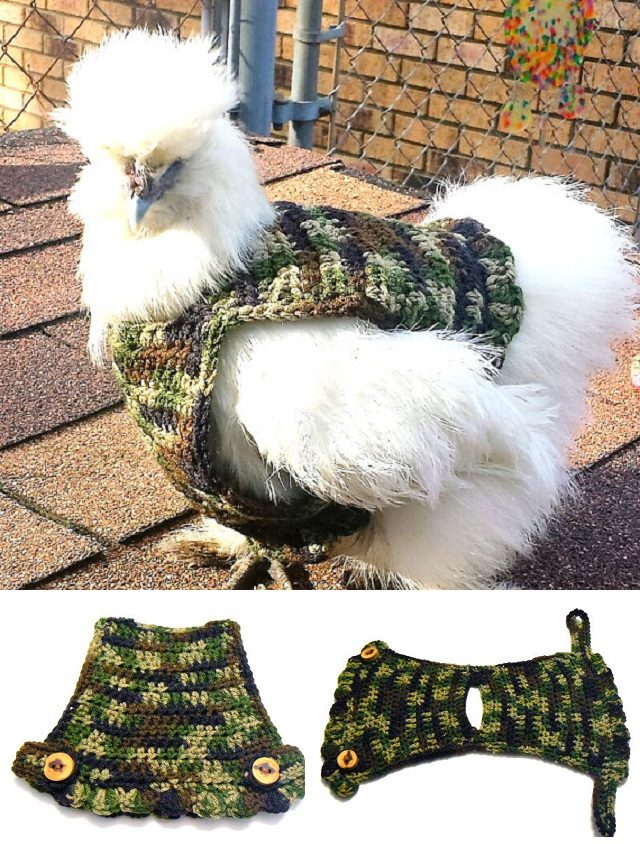 Find it HERE…