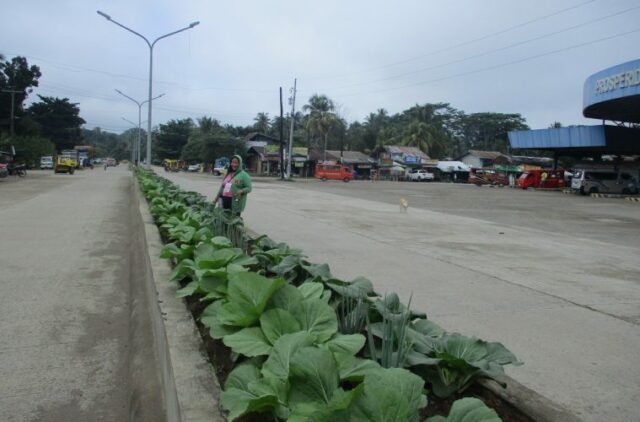 The city of Prosperidad in Agusan del Sur in Mindanao has a very creative approach when it comes to growing food in peculiar places.
They have thought of making great use of traffic islands located in the city along the roads and plant a small vegetable garden in them. The traffic islands from the city center have been invaded by leafy greens, such as onion, eggplant, alugbati, and okra.
The initiator of the project was Lilibeth Herbolingo, who was working at the government's road maintenance department and started planting vegetables in the city's traffic islands. Herbolingo picked up this hobby while the city was quarantined and authorities gave out seeds for locals, to plant in their garden and stay indoors as much as possible.
Since the nature of her work, allowed Herbolingo to go out and roam the city, she decided to plant the seeds in the common spaces.
This is such a wholesome example of how people can do good in their community and bring change through creativity and open-mindedness.
Bounty from Beverly Farms traffic island feeds many people in need
Growing up in Beverly Farms, John Fallon developed a talent for cultivating vegetables by helping his Irish immigrant father tend the family's backyard garden.
A half-century later, Fallon is drawing on those farming skills — refined through many years of his own gardening — to help improve the lives of people in need.
Since 2016, Fallon has been growing vegetables on a traffic island in Beverly Farms and donating them — together with vegetables from his own garden — to local food pantries, homeless shelters, and other organizations that serve low-income families.
In the first four years of his nonprofit operation, Fallon annually harvested and donated on average 3,000 pounds of produce. This year, in response to COVID-19, he expects to raise that volume to about 5,000 pounds.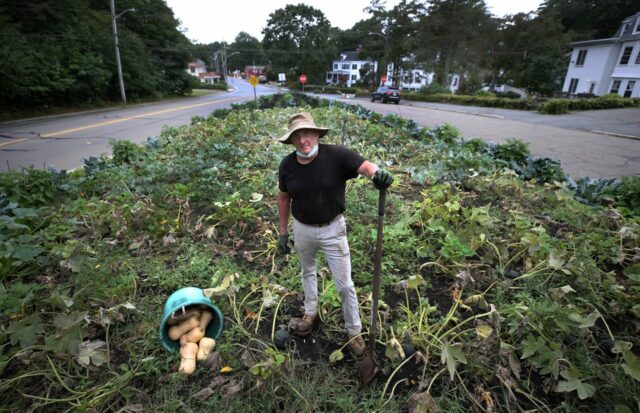 John Fallon gathers squash at the 8,000-square-foot traffic island in Beverly Farms.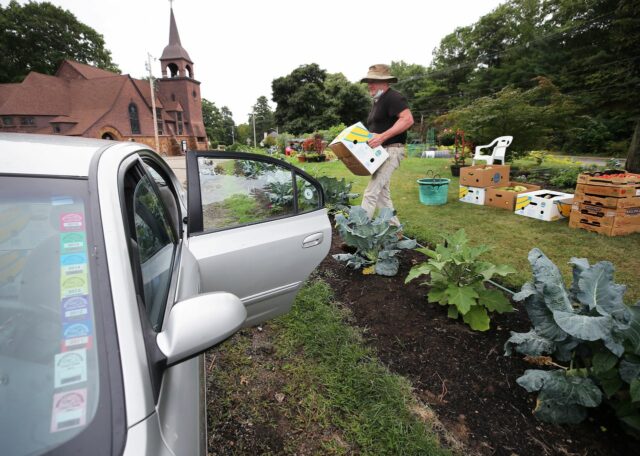 Fallon loads produce into his car at the traffic island in Beverly Farms. "Everyone should help those less fortunate than them," he said.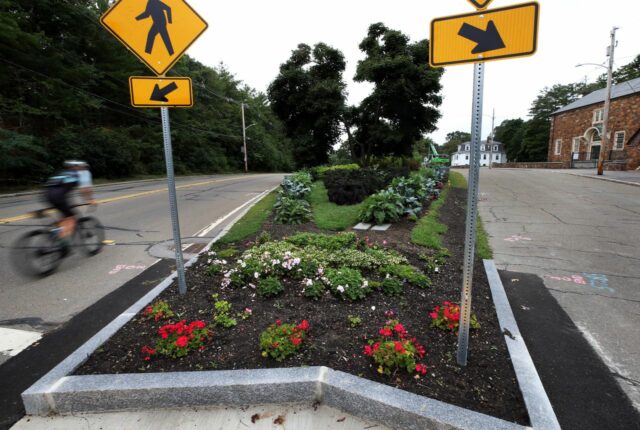 A bicycle rider zooms by part of the traffic island, now known as Beverly Farms Gardens. bostonglobe.com